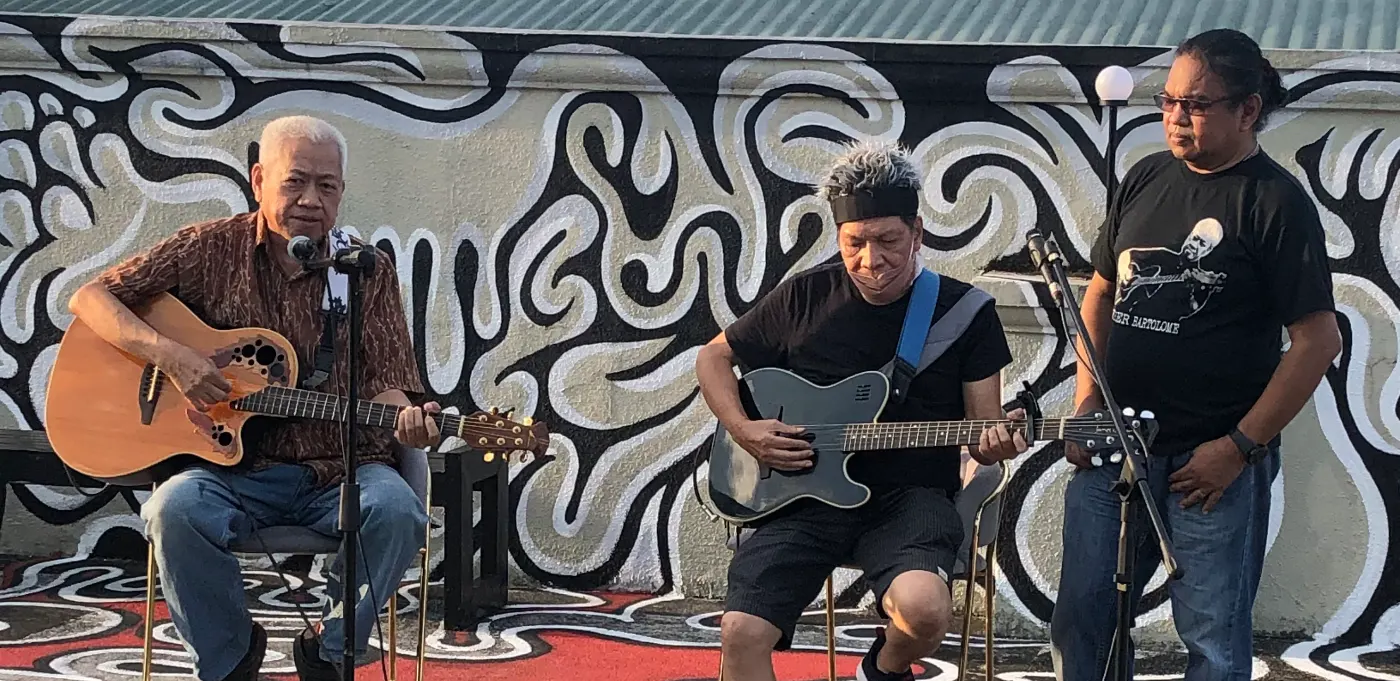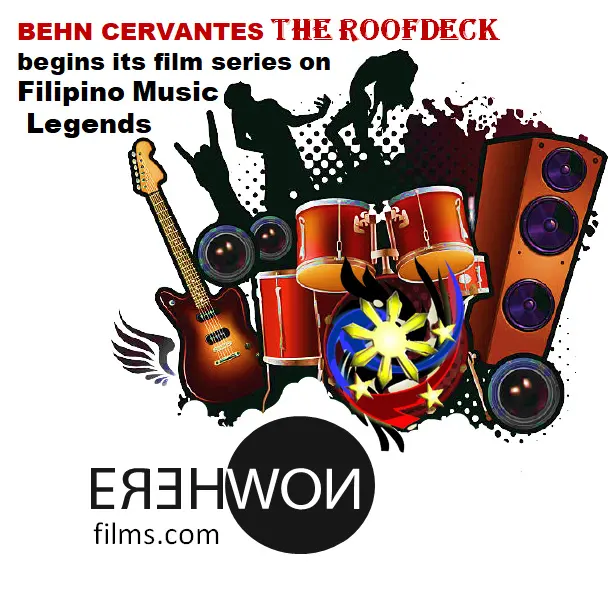 Filipino folk and rock legend, songwriter, composer, poet, guitarist, bluesman, and visual artist Heber Bartolome performed at Behn Cervantes The Roofdeck, moving his listeners with his signature song, "Tayo'y Mga Pinoy," one of his best known socially relevant songs, which was embraced as a protest anthem from the late 1970s to the 1980s.
His compositions have been described as a "unique synthesis of rock and blues and Philippine ethnic rhythms." He was the founder of Banyuhay, a folk-rock band that Heber formed with his brother Jesse, who accompanies him in this film production as his guitarist. The third member of the trio is singer Mark dela Cruz. They are introduced by veteran disc jockey Hillbilly Willy.
Heber is a musical artist whose songs have transcended time and have continued to appeal to and move various generations of audiences. He starts off the Behn Cervantes The Roofdeck film series on "Filipino Music Legends." This is a project of Erehwon Center for the Arts' film production arm, erehowonfilms.com as an initiative to help preserve the legacies of these major Filipino musical influencers. It was produced in coordination with Erehwon Arts Council members, FilmDogs and MUSIKA.
Heber heads MUSIKA, a group of various composers, singers, and musicians. His music was influenced by the "stylistic tradition" of Philippine folk and religious melodies.
He was a professor of Filipino Literature at the De La Salle University from 1981 to 1984. As a musician, he held performances throughout the Philippines. Abroad, he staged concerts in Australia and Europe. In 1993, he launched Mga Awit ni Heber ("Heber's Songs"), a collection of Bartolome's greatest songs. Apart from being a musician, Bartolome exhibits artworks, some of which are on display at Erehwon Center.