Erehwon undertakes and provides services for integrated publishing, editorial, design, and art projects.
Erehwon undertakes and provides services for integrated publishing, editorial, design, and art projects. In addition to its core administrative, technical, editorial and art staff, it has an extensive pool of experienced writers, editors, researchers, visual artists, layout artists, and photographers in various fields.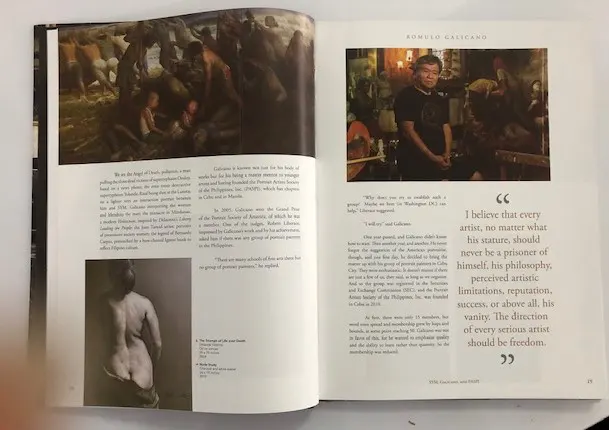 The Erehwon building also houses Rapid Lithographics and Publishing, Inc., Erehwon's sister company, which provides high-quality, full-color, commercial printing services, which has been addressing the commercial printing needs of many clients companies, many of them belonging to the top 1,000 corporations in the country. Our corporation has produced a number of publications, from popular books and journals to coffee table books on art, governance, family saga, and various other topics that have highlighted and documented the programs and achievements in the government sector, as well as features on art and culture, history, and literature.
Erehwon provides the facilities for art exhibitions through its galleries and atelier, while also providing curatorial services for various exhibitors.
It also aims to thrust a renewed public consciousness of contemporary art, by working with government and private institutions to create new forms of public art.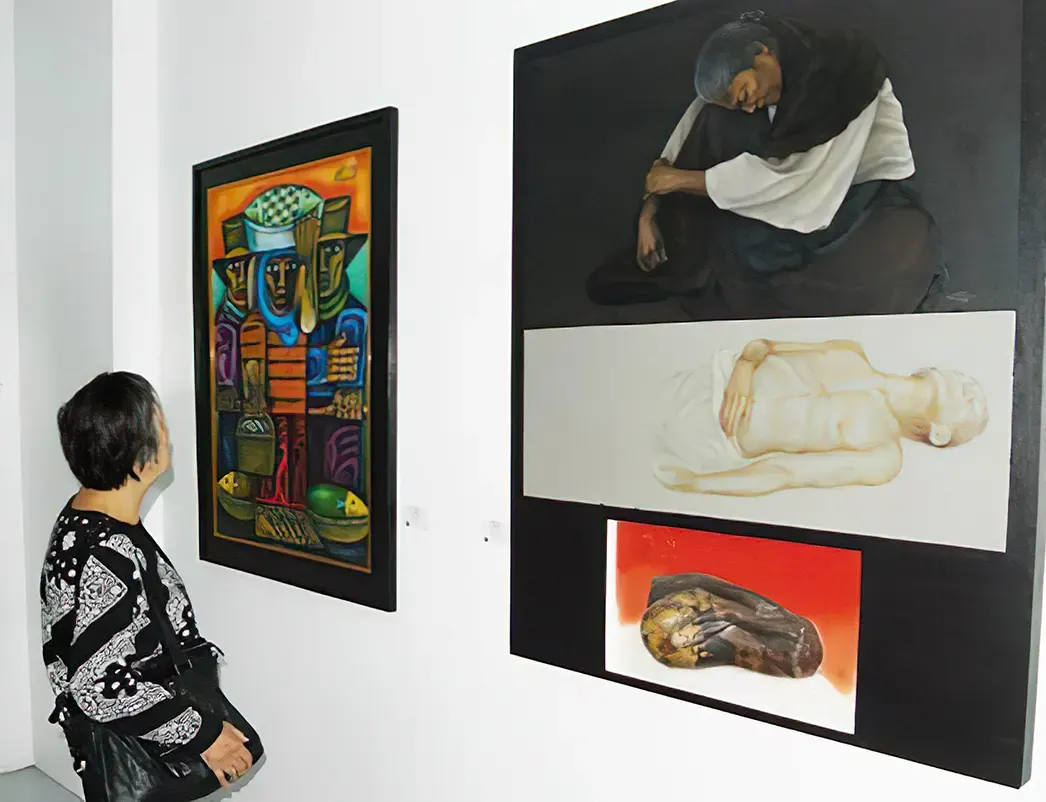 Towards its vision of promoting a greater appreciation of the arts and greater recognition of artists in Philippine society, Erehwon regularly holds exhibits by noted art masters as well as by upcoming young artists and holds other types of art events to promote and support artists.
Renowned artists aligned with Erehwon, who are known as the Erehwon Art Collective, may be engaged for commissioned artworks.  These artists have created works of art on exhibit locally and in various museums and galleries abroad.  One of their set of murals depicts historical events on display at the Quezon City Hall lobby.  Erehwon also engaged the Collective to produce the Tagaligtas 44 Mural honoring the martyrs of the Special Action Forces (SAF), which was displayed at the Philippine National Police (PNP) Academy during its commemorative occasion.   Standing proud at the PNP Academy in Silang, Cavite is another creation of an Erehwon artist, which is the 18-foot monument featuring special symbols that also honor the 44 SAF troopers killed in the clash in Mamasapano, Maguindanao in 2015.
To reach out internationally, Erehwon collaborated with the Chicago Field Museum to produce two murals that illustrated elements key to Philippine heritage.  These were produced by select Filipino artists from Erehwon and US-based Filipino-American artists. One was displayed at special events at the Chicago Field Museum and another at Erehwon.  This project brought to fore the need to highlight the tremendous talent of Filipino artists to international audiences.
Erehwon, through its Foundation, supports the training and performance of young students who compose the Erehwon Dance Company and the Erehwon Youth Rondalla.
It helps broaden appreciation for their talents by booking them for cultural events, whether local or foreign.  In turn, dance companies from various countries abroad have been invited to perform at Erehwon, as a form of cultural exchange and partnership, designed to increase knowledge about different countries' cultural performances.
Erehwon promotes and helps support the Metro Manila Concert Orchestra (MMCO) founded by conductor, Professor Josefino "Chino" Toledo.
It also promotes the Erehwon Jazz band composed of saxophonists, trombonists, trumpet players, percussionists, guitarists, and keyboardists.
Erehwon has rehearsal spaces for dance and music.  The music hall on the third floor of the building became the practice and performance hall of the MMCO and the jazz band.  Its dance studio became the home for the experimental dance troupe of Daloy and later to other dance companies and creative groups.
In 2016, Erehwon ventured into films when the Filmdogs Collective joined the stable of Erehwon artists, and produced a video of the Philippine National Anthem, as commissioned by the Quezon City Government, and in collaboration with the Metro Manila Concert Orchestra.
In 2021, the corporation ventured more earnestly into short film production, by taking the initiative to build a film development and recording studio to support this new performance art direction.
The first series of films seek to renew the interest of the public, both local and international, in the saga of Filipino heroes and be inspired by their qualities and traits that have made them extraordinary and worth emulating.  The first of this series is the short film, "Young Rizal and the Secret of the Lamp."  The next films will feature episodes on Andres Bonifacio, Macario Sakay, the HUKBALAHAP movement, Edgar Jopson, and several other events in history.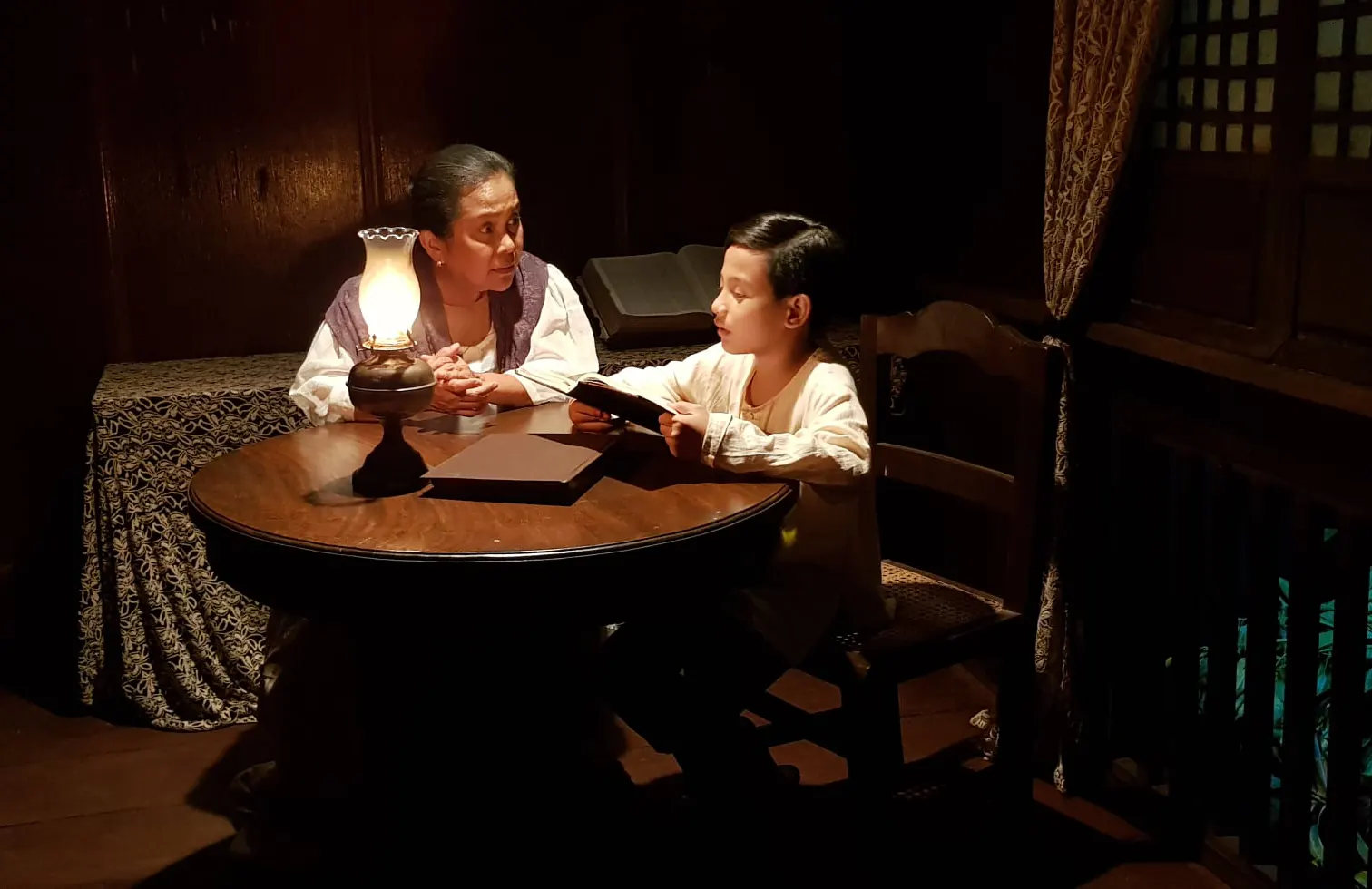 Erehwon organizes workshops in scriptwriting for plays and film, offered through webinars, by highly experienced playwrights and scriptwriters.
Its facilities are also open for rent by others who wish to conduct their own training, seminars, and workshop sessions.