Chavacano Artists Exhibit at Erehwon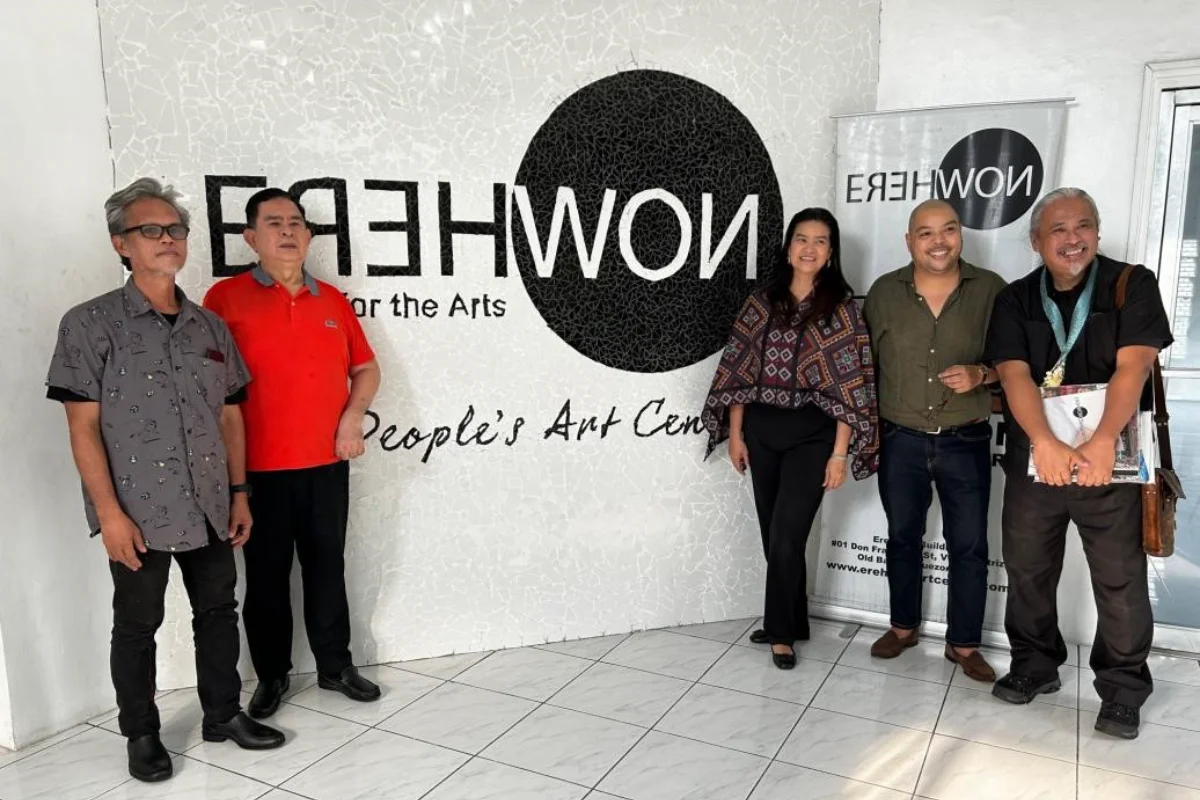 Artists based in Zamboanga exhibited their talents in Metro Manila through the group show, "What Are You Made Of?" Isidro Floreta organized the exhibit which opened at Erehwon Center for the Arts Atelier last July 22, 2023.
Special guests at the show's opening were Department of Tourism Usec. Myra Paz Abubakar, interior designer Raul Lopez-Vito Bucoy, and artist Toym Imao. The guests discussed with Erehwon chairman Raffy Benitez, possible collaboration in other areas. Another special guest was newspaper columnist Juaniyo Arcellano.
Sixteen artists participated in the exhibit. These included Florenbert Bronola, Romy Jones Mata, Christian Cueno, Jeremy Fabellano, Ramil Roscom Guerra, Joeff Jamalul, Abdul aziz Masjiril, Elimar Pingkian, Juan Pedro Pollisco, Christiana Privado, Michelle Sing, Aileen Tan, Ingrid Valerie, Joefer Van Villegas, and Nelvert Anino.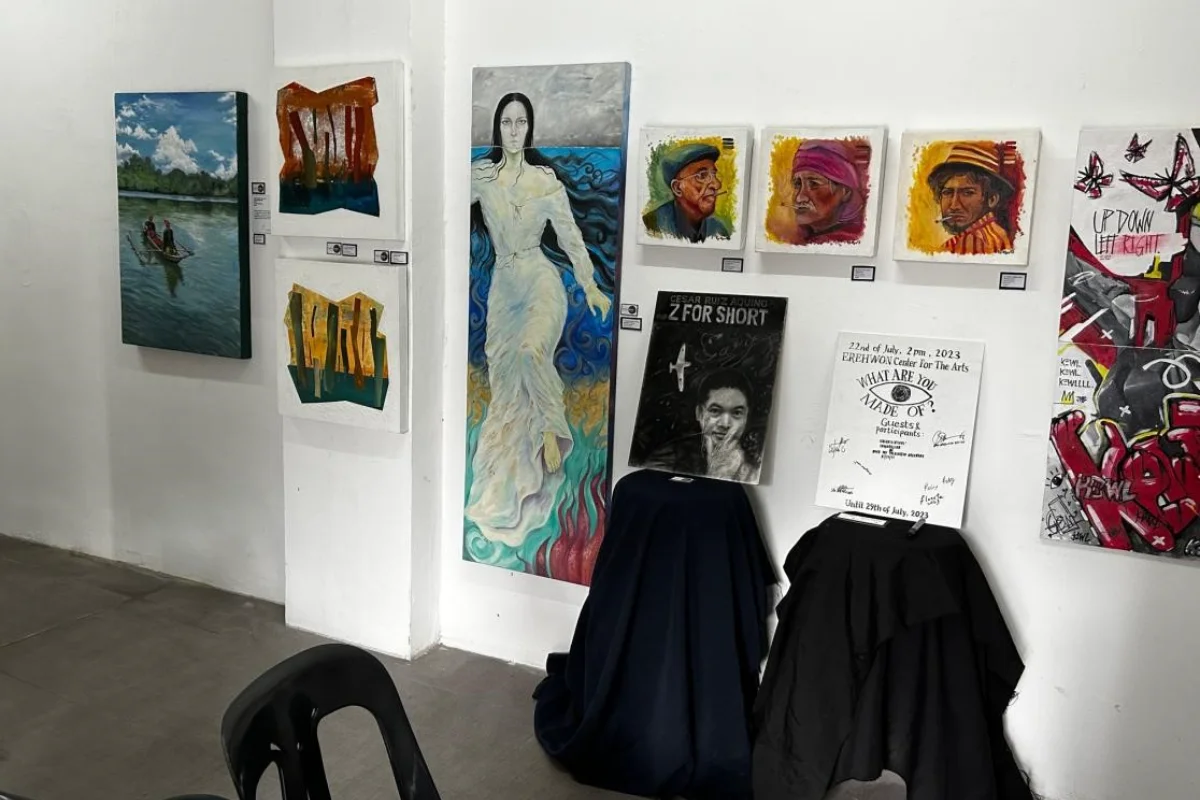 Hampak: A Festive Anniversary Celebration of Dance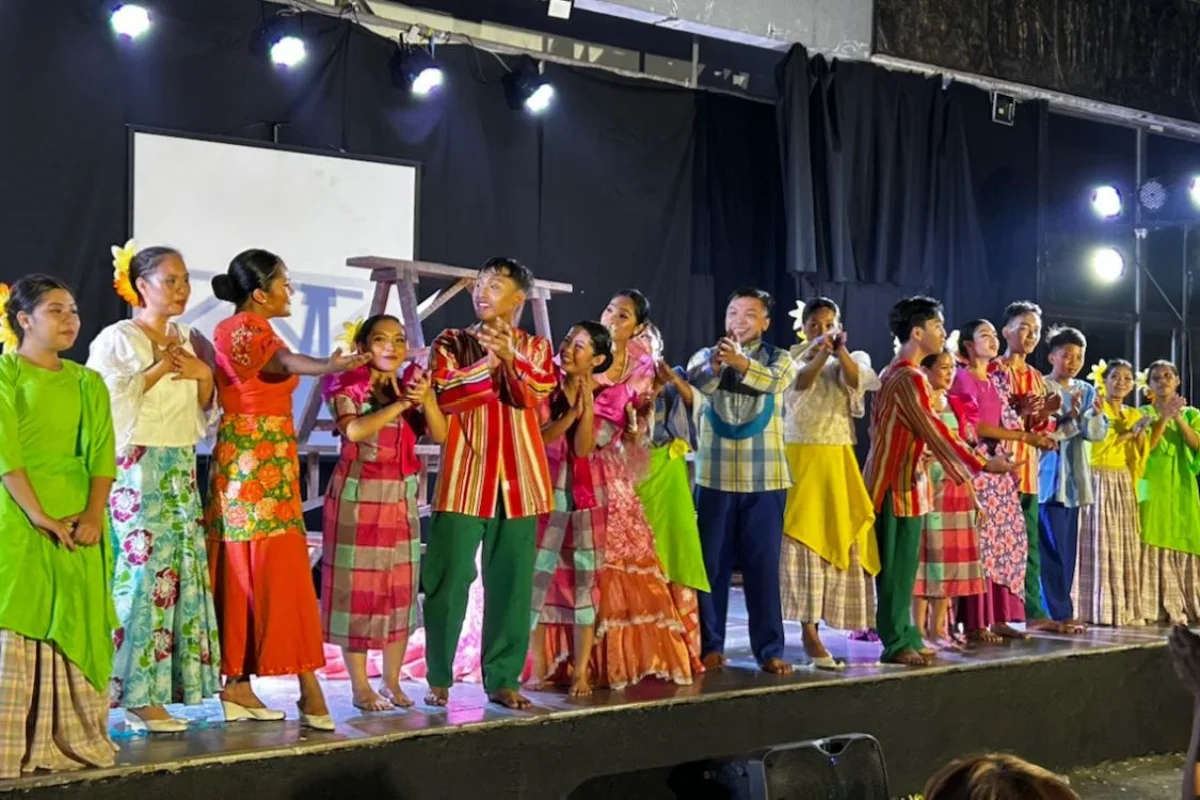 Erehwon Dance Company celebrated its fifth anniversary by presenting  a colorful celebration of Philippine dances through "Hampak."  Choreographed beautifully were a collection of diverse brisk and striking rituals and movements of indigenous Filipinos, highlighting the meaning of "hampak," which is a Cebuano word meaning "to strike, to hit, or to spank."
Among the dances performed were the popular tinikling and the regal singkil, a dance originating from Maranao, traditionally performed by women from a royal family.  Also performed was ngilin, a marriage dance from Kalinga performed during rituals and celebration such as budong or peace pact.  The celebratory fiesta scene was capped by sayaw sa bangka, where dancers gracefully swung and swayed atop stacks of benches.  Various dances with Spanish influence were also performed.
Erehwon's14-member dance group is composed of young students from various Quezon City schools who have been honing their craft from a very young age.   Having been established in June 2018, they are now marking their fifth year as a formal dance organization under the Erehwon Art Foundation. The Foundation is a nonprofit organization dedicated to promoting and providing opportunities especially for marginalized artists in both visual and performing arts.
Their talents have led the group to be chosen to perform in the Manila International Dance Festival, which will highlight the best performers from the Philippines, Thailand, Indonesia, Malaysia, South Korea, India, Japan and Taiwan.
The group has performed in various dance events, including those of the Cultural Center of the Philippines' Pasinaya, Friends of Cultural Concerns of the Philippines (FCCP) events, Bayanihan Folklorica, and many more. It has been part of the program for the Korean and Mexican Folkoric groups, as well as entertained audiences for various meetings and conferences. The dancers all come from economically challenged families, and dance is their breather, their inspiration to achieve more in life.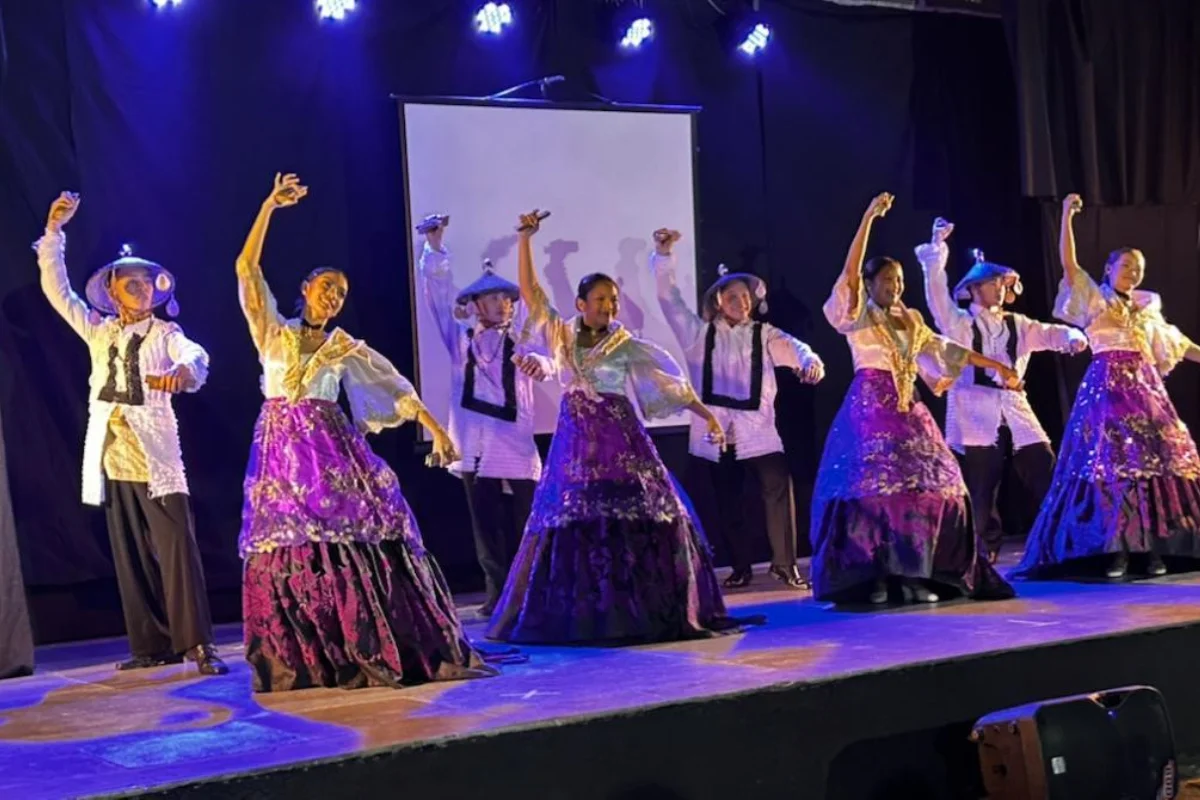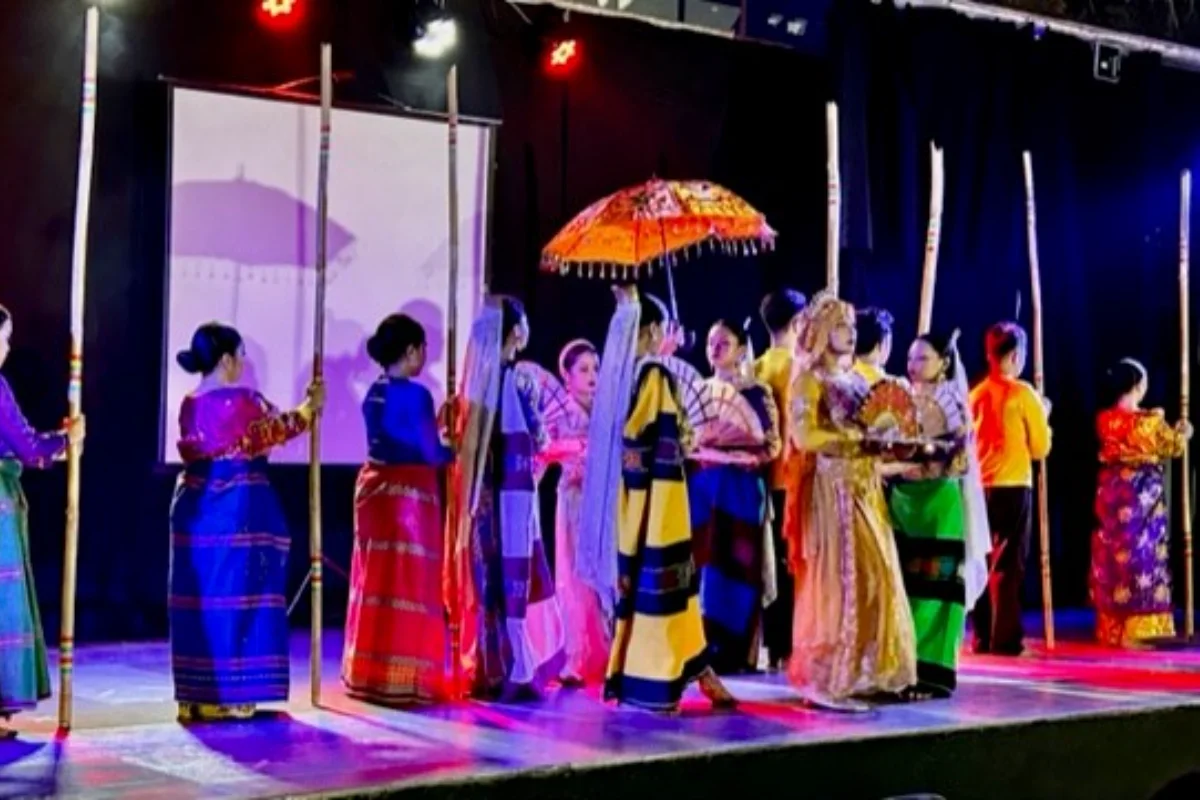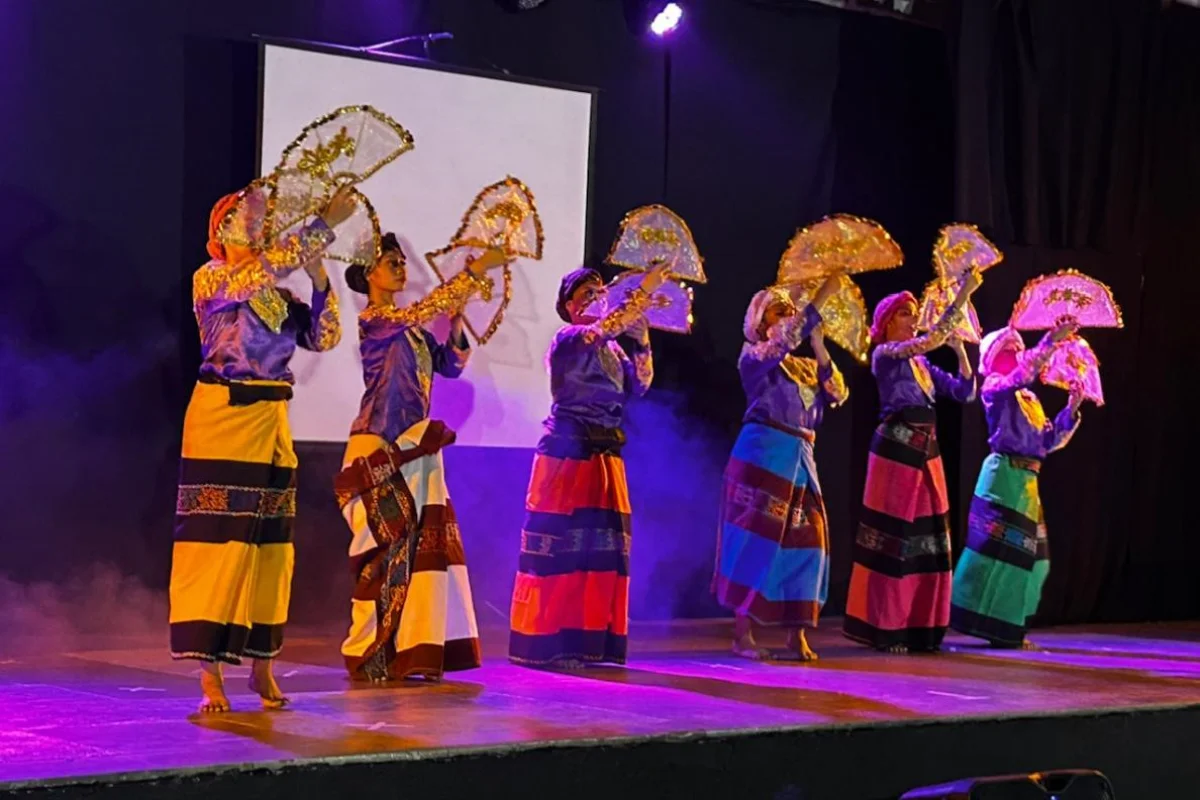 Erehwon's Book Team produces Bangko Sentral's "ultimate book" on its precious collection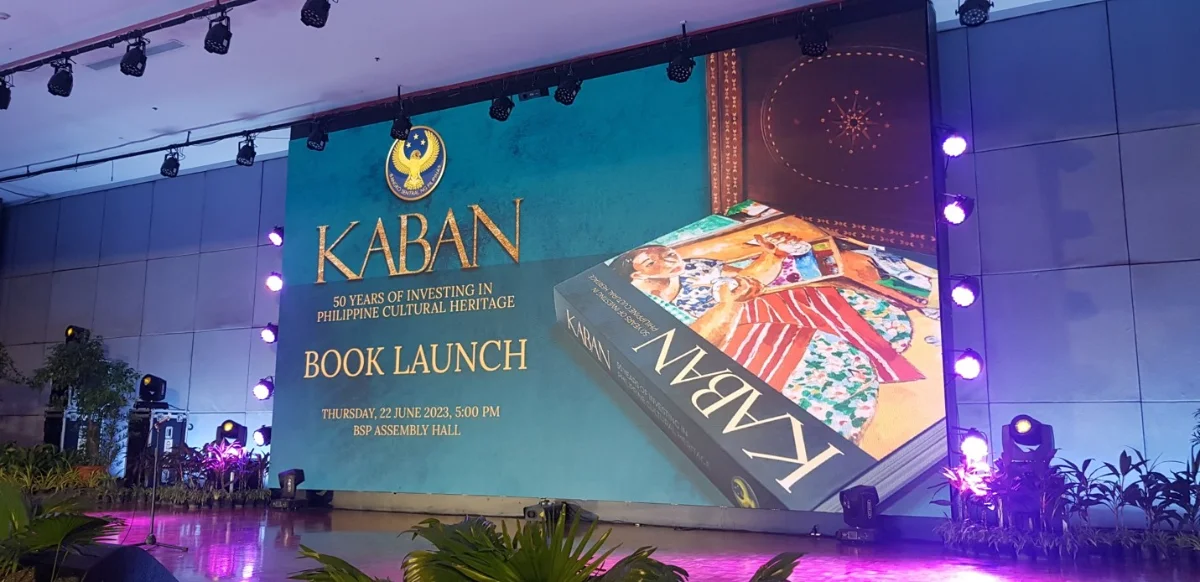 The 350-page coffee table book produced by Erehwon Center for the Arts' editorial and book design team was formally launched by the Bangko Sentral ng Pilipinas (BSP) last June 22, 2023.  The book entitled, "Kaban: 50 Years of Investing in Philippine Cultural Heritage," has been regarded by a BSP official as the ultimate book on the bank's extensive and precious collection.
Kaban features a preface from multi-awarded writer Dr. Jose Y. Dalisay Jr., who declared that the book "highlights the value accorded by the BSP to the idea of wealth: its generation, propagation, and preservation, which is, after all, the core business of banks."
"The BSP collection is imbued with historical and cultural value," Mr. Dalisay explained, "and the objects in its catalogues—from ancient coinage and currency to contemporary art and furniture—are physical embodiments of the things and notions we hold dear, our sensibilities and aspirations as a people, the heritage and the legacy we want to pass down the generations."
Arts educator Portia Placino headed the team of writers and provided guidance on the presentation of the diverse collection.  Other writers included archeologist and academic Victor J. Paz, historical development officer Dino Carlo S. Santos, National Gallery Singapore curator Clarissa O. Chikiamco, and educator and contemporary art curator Tessa Maria T. Guazon.
The book was designed by art director Willie de Vera, who also photographed the entire featured collection, along with photographer JVincent Duque.  Cynthia Alberto Diaz was the copy editor.  Regina Samson managed the project.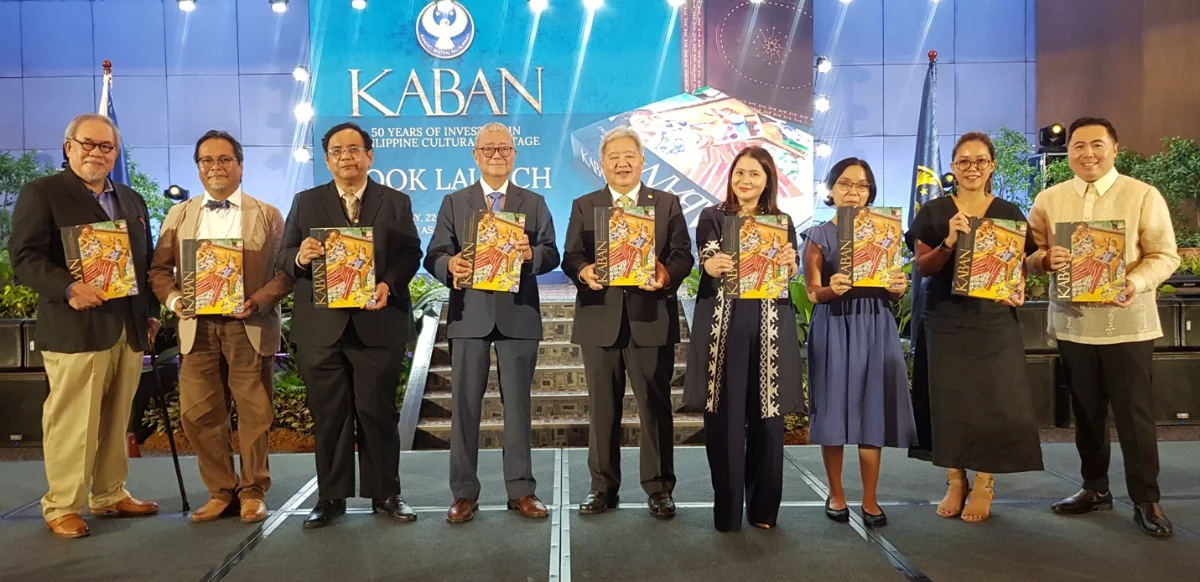 Bangko Sentral officials and the book's authors present "Kaban" to the public.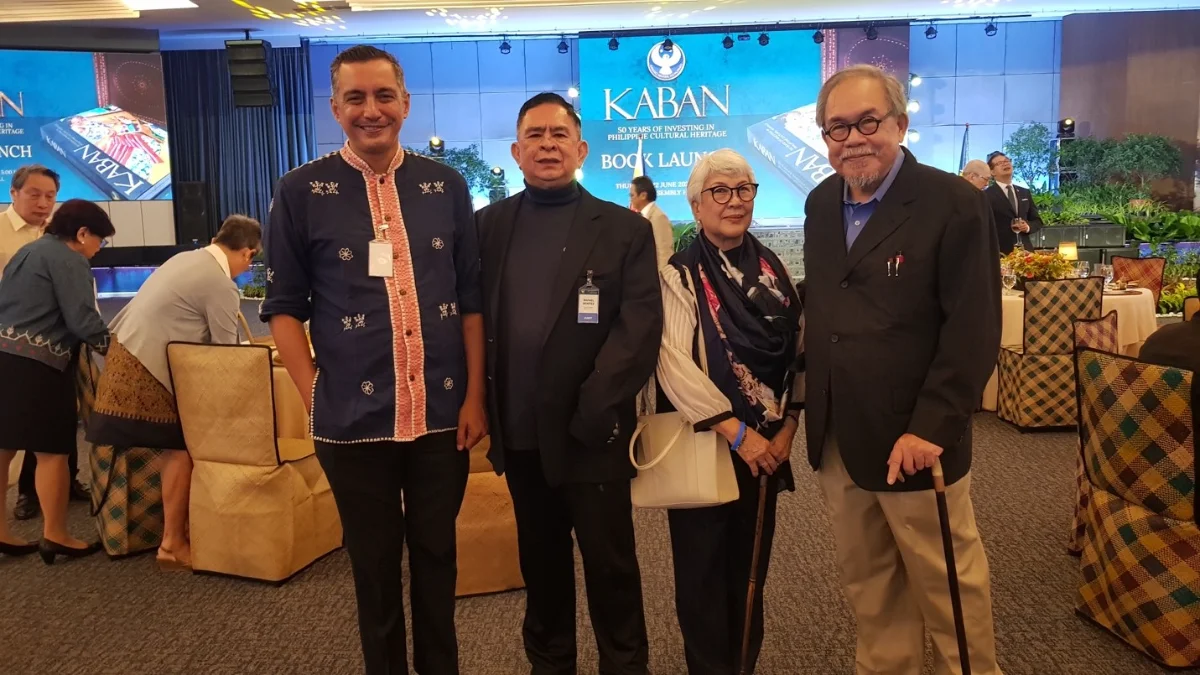 At the book launch were National Museum director Jeremy Barnes, Erehwon chairman Rafael Benitez, Erehwon co-founder June Dalisay, and multi-awarded writer Dr. Jose Dalisay.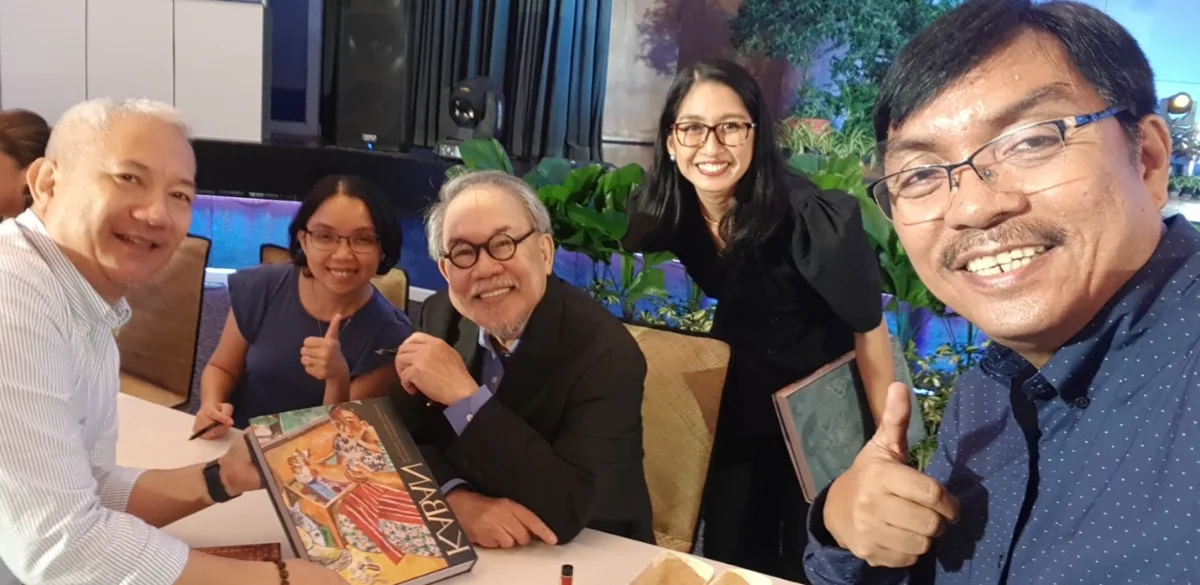 Book authors Portia Placino and Dr. Jose Dalisay (middle) with book designer Willie de Vera (extreme right), assistant photographer JVincent Duque (extreme left) and BSP's book team key coordinator Bea Belen-Ferrer
Erehwon Collaborates with Ateneo for "Amon Banwa sa Lawud"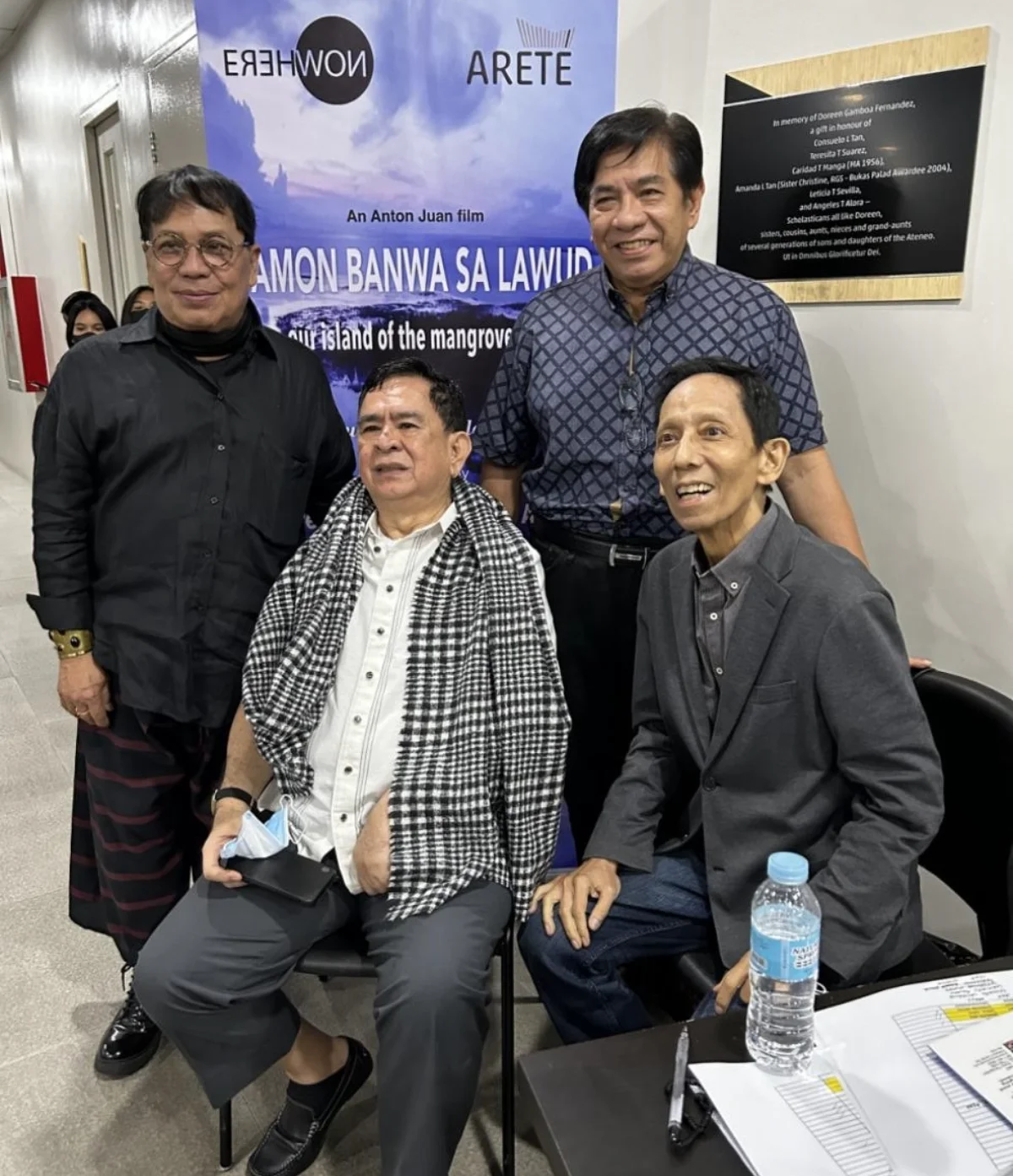 Erehwon chairman Rafael Benitez and Areté Artistic Director (both seated), with film maker Anton Juan and Erehwon Art Foundation president Jesus Varela welcome guests to the gala preview of "Amon Banwa sa Lawud" at Ateneo de Manila University.
Erehwon Center for the Arts' showed its first full-length feature film, "Amon Banwa sa Lawud," in a gala preview at Areté, the creative and innovation hub of Ateneo de Manila University, Quezon City, on May 20, 2023. Areté provided a venue grant in support of the film's message of a people fighting to preserve their environment, and the cultural and traditions that have been embedded in their fishing community. The film focuses on the famed mangrove island of Suyac in the Visayas, and how its residents' lives and livelihood are threatened by the incursions of large, foreign vessels. The film screening was appreciated by a fully packed audience at the Doreen Black Box Theater of Areté.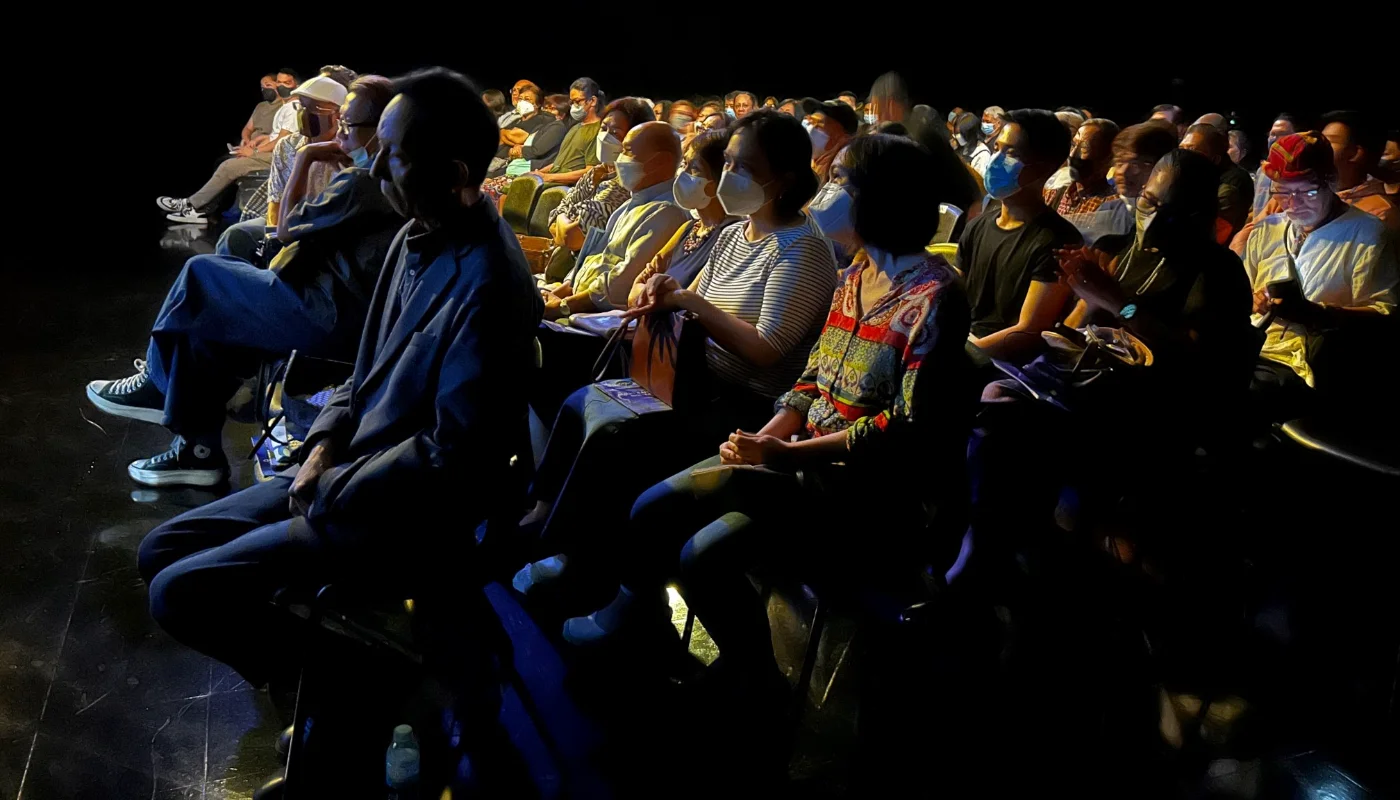 This is multi-awarded film and theater director Anton Juan's independent film, which has an international title of "Our Island of the Mangrove Moons." Most of the film's cast and production crew are actual residents of Suyac Island and Sagay City, highlighting the reality of the story and the imminence of tragedy to their lives. The dialogue is in Hiligaynon with English subtitles.
Anton Juan devised the screenplay from Onofre Pagsanghan's Filipino adaptation of the Pulitzer Prize-winning play 'Our Town' (1938) by Thornton Wilder. By putting the narratives in the modern-day period, the screenplay is able to weave personal memories from the island and the shared experiences of the Filipino people into Wilder's themes of life, death, and the afterlife, and finally, carve a foreboding image of what is to come.
"I hope that this [the film's plot] never happens," Juan ruminates with much anxiety. He dedicates the film: "For my nation, lest histories be erased."
Film reactors were famed and multi--awarded playwrights, authors Bonifacio Ilagan and Frank Rivera. They emphasized that the issues facing the Filipino people demand that everyone should take a stand, no one can be unpolitical, no one can sit on the sidelines and expect challenges facing our nation to be resolved in favor of our people. They emphasized how powerful films can be to shape perceptions of the public on a range of subjects including international issues with local impact. They both praised the bravery of Anton Juan in putting the spotlight on sensitive political issues, using the medium of film, through the eyes and beliefs of a local island community.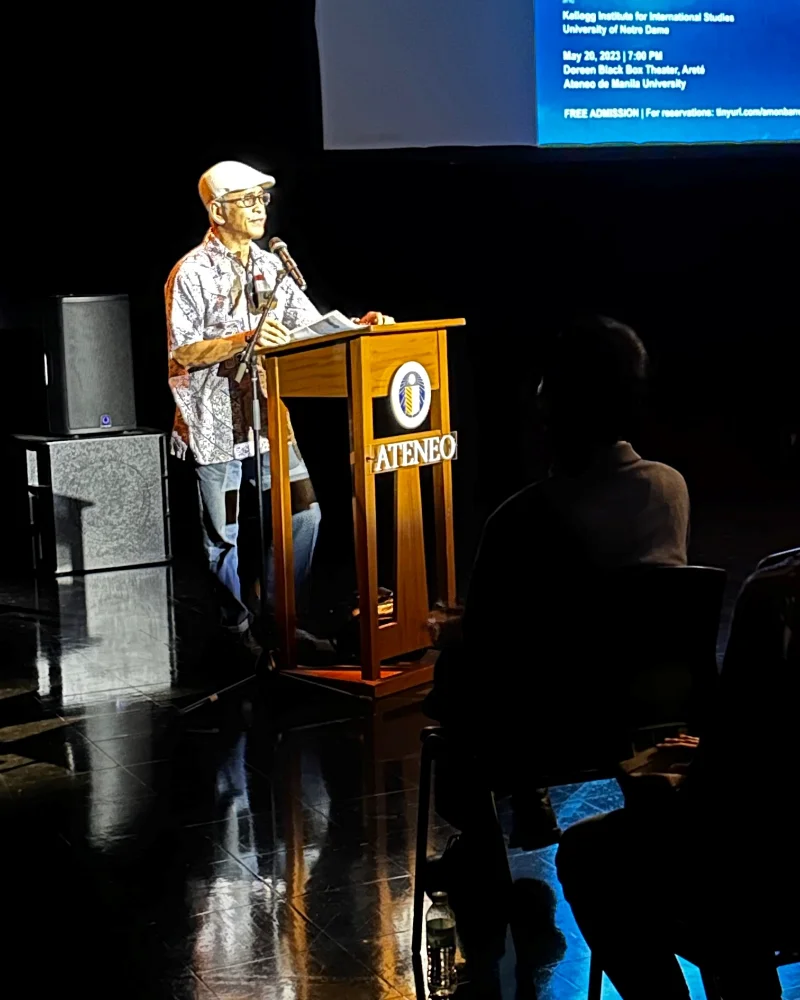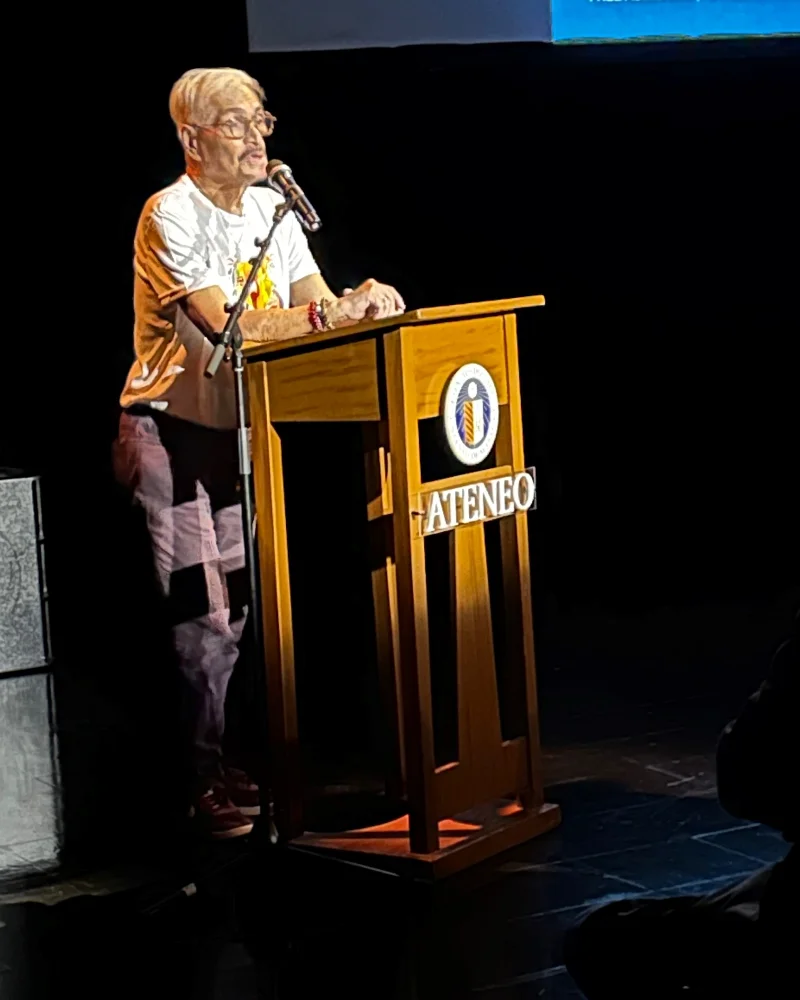 Ang Amon Banwa sa Lawud Premiers in Negros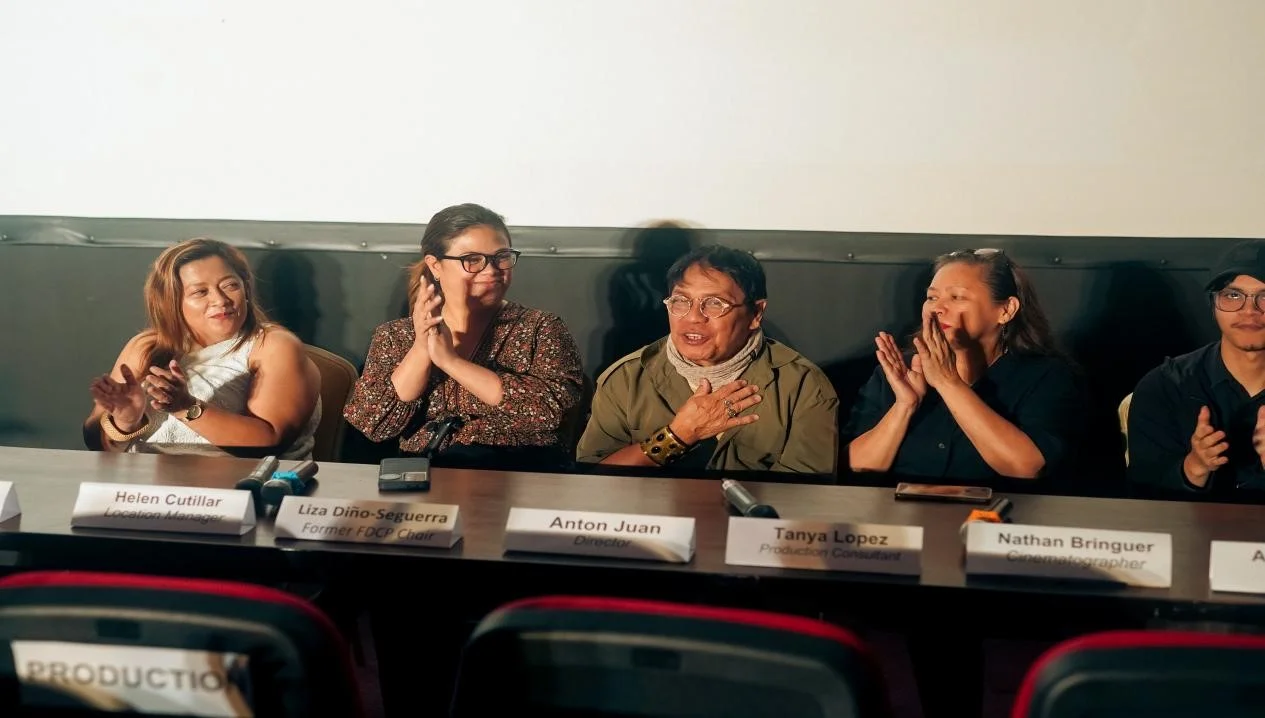 Introducing and reacting to the film are Director Anton Juan (center) flanked by (from left), Sagay City Information and Tourism head Helen Cutillar, former Film Development Council chairperson Liza Dino-Seguerra, Negros Museum Executive Director Tanya Lopez, and cinematographer Nathan Bringuer.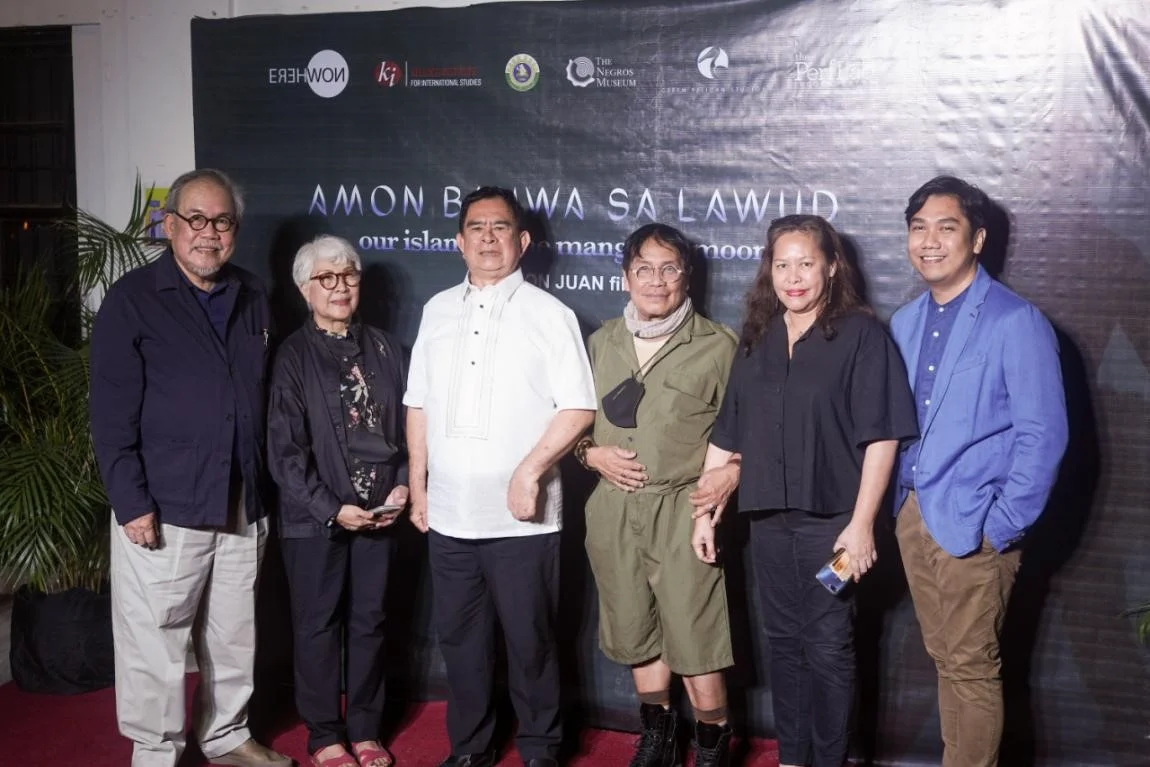 At the Bacolod City premier were award-winning writer Jose "Butch" Dalisay, art restorer June Dalisay, Erehwon chairman Rafael Benitez, Dr. Anton Juan, Negros Museum's Tanya Lopez, and Tatler Asia Magazine's Franz Sorilla IV.
Erehwon Center for the Arts produced its first full-length feature film, "Ang Amon Banwa sa Lawud" (Our Island of the Mangrove Moons), directed by acclaimed theater and film director and playwright Anton Juan.  Dramatically shot in Suyac island in Sagay City, a major fishing coastal community in the province of Negros Occidental, the film shows how people fight to preserve their marine environment amidst the threat of big-time, foreign trawlers.  The incursions threaten to devastate their daily lives, and cast to oblivion their customs and traditions.
Working with Negrense playwright Mark Raymund Garcia, Juan devised the screenplay of Ang Amon Banwa sa Lawud from Onofre Pagsanghan's Filipino adaptation of the Pulitzer Prize-winning play "Our Town" (1938) by Thornton Wilder.  Co-producers are the Kellogg Institute for International Studies of the University of Notre Dame, the Negros Museum, and the City of Sagay.
The performers are all community artists.  The language is in the local dialect, with English subtitles, but the context of ordinary folk versus might is universal.
The premier was held at the Cinematheque Center in Bacolod on January 6, 2023, and the following day, at the Suyac Island Mangrove Park.
"The mangroves grow following the shine of the moon," Anton Juan said during the program opening, as he underscored the angst and pain of the island dwellers desperately protecting the only way of life they've long known. "And in the fullness of the moon, the fish rise. The memories of the ocean are carried on by the waves and crests that touch the island, trying to reach the sky, other lands, and other minds by telling stories. The mangroves tell their stories to the moon as they grow. . .with roots shaped like our Baybayin script that tell the stories for us. And one day, the mangroves may not want to tell their stories and just be quiet. Because they were stories that just may be too painful to hear. And therefore, someone must tell their stories for them."
Writer Butch Dalisay regarded the film as "a tribute to Pinoy industry and courage, and also of the sense of community that seems to have frayed for our people on a national scale."  He further added, "…most of us have lost touch with our maritime culture --- the sea hardly figures in our literature, for example, except as a romantic backdrop --- despite the fact the ours is a country of many islands.  Anton's film offers hope --- but also delivers a stern warning about the dangers hovering on the national horizon."
Erehwon Celebrates Arts Month with "Buwan"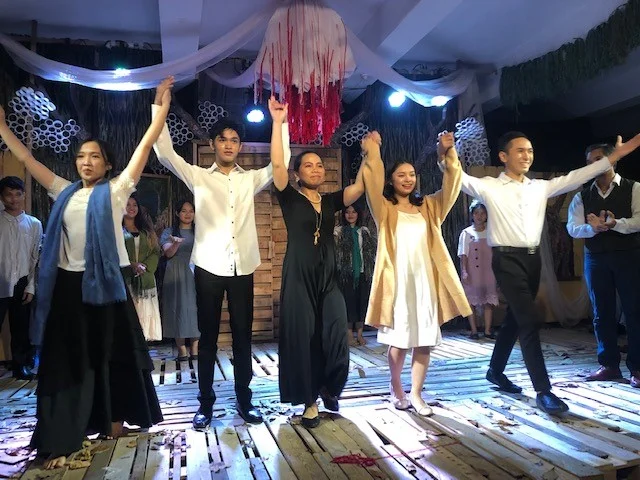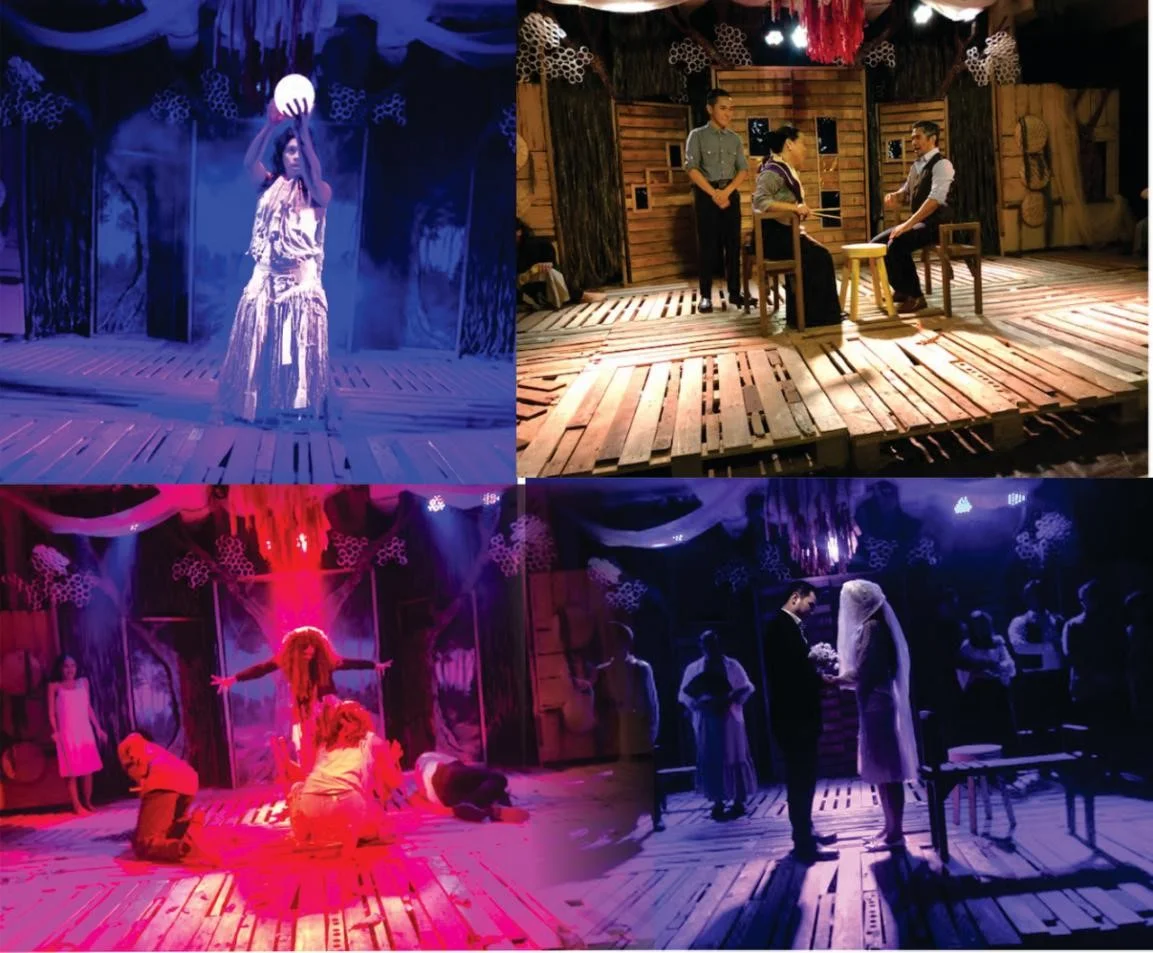 Erehwon Center for the Arts, in cooperation with Artist Playground, lit up the stage with the dramatic performance of "Buwan," a Filipino adaptation of Federico Garcia Lorca's tragic play, "Blood Wedding." It was experienced through eight shows, from February 25 to 26, 2023, at the third floor of the Art Center, with diverse interpretations by different sets of casts.
The women in the play are contrasts, some finding comfort in traditional gender roles at that time, another pretending obedience but seething at the lack of freedom and restrictions put upon women.  The mother bewails the tragedy, the feud that snuffed the lives of her husband and son, only to have to steel her feelings when her last remaining son falls in love with a young girl whose previous suitor was a relative of the family who waged this bloody vendetta against them. The tragedy is compounded even more when her son's bride runs off with her previous lover on the day of her wedding.  Both men kill each other, leaving a wailing wife, a mother so overwhelmed with grief that she borders on insanity, yet, determined to make the bride live through the horrifying tragedy she has caused.
Artist Playground, represented by its Artistic Director Roeder Camanag, is the newest resident theater company of the Erehwon Center for the Arts.  The play was directed by Paul Jake Paule, with Christian Silang as co-drector.  The translation into Filipino was done by Anthony Dusaban. Reyn Pia Mercado Jr. was the production designer.
Erehwon's 2022 Yearenders
Erehwon Center for the Arts culminated its series of performances in 2022 with two events. One was a major anniversary set of plays by the UP Repertory Company; the other was a recital organized by classical tenor Malvin Beethoven Macasaet.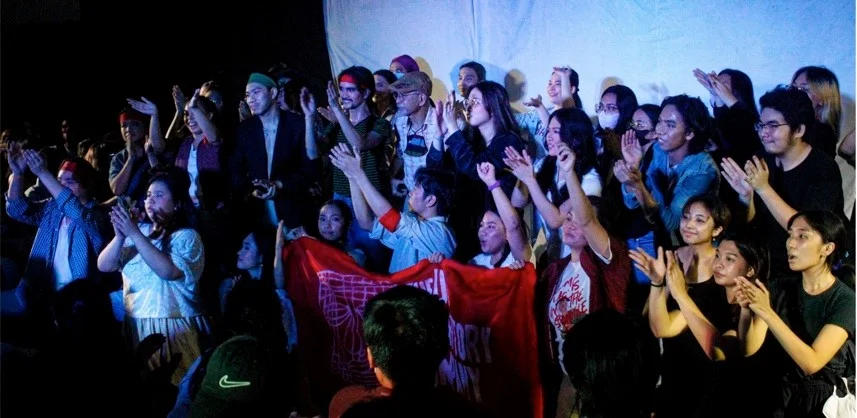 UP Repertory's Golden Anniversary Show
The UP Repertory Company held its 50th Anniversary celebration, "RPN: Rep Pipti Na!"at the Erehwon Center for the Arts last December 3, 2022. The event also marked the commemoration of the 50th year of the declaration of martial law in the Philippines.
The UP Repertory Company staged "Ginintuang Repleksyon: Limang Dekada ng Buhay at Kamatayan: Mula, Tungo, at Para sa Masa," a live production featuring six plays. These were Bonifacio Ilagan's "Pagsambang Bayan," the U.P. Repertory Company's own "Mabini Girls," and Teatro ng Bayan's "Hindi Aco Patay" by Juan Matapang Cruz, Joi Barrios LeBlanc's "Damas De Noche," Gary Granada's "Lean," and Edward Perez' "Frontliner."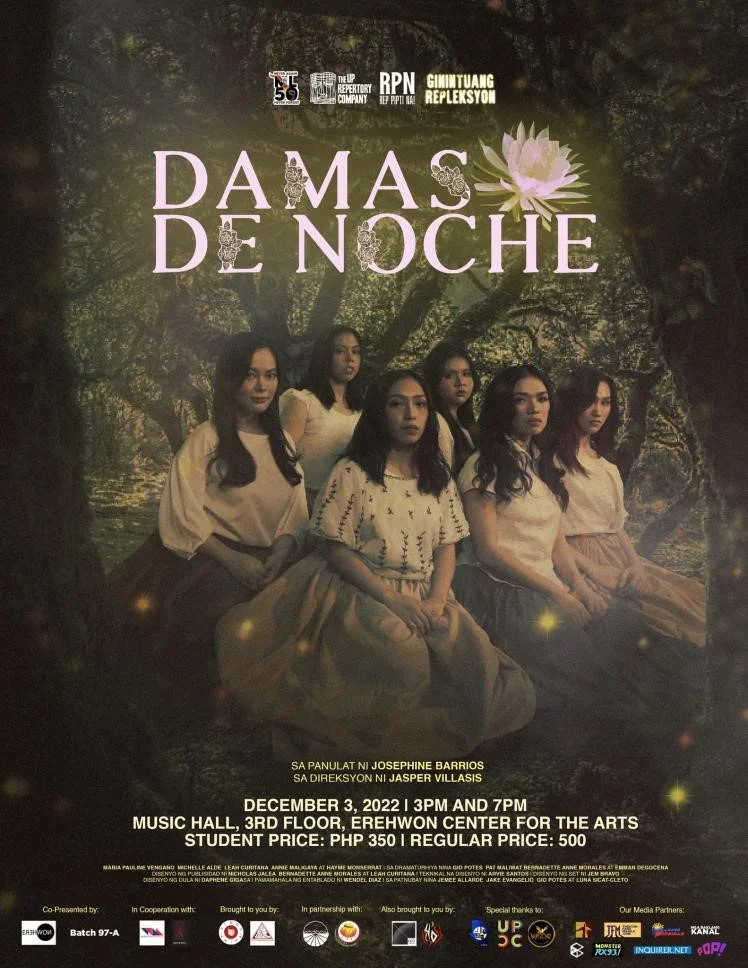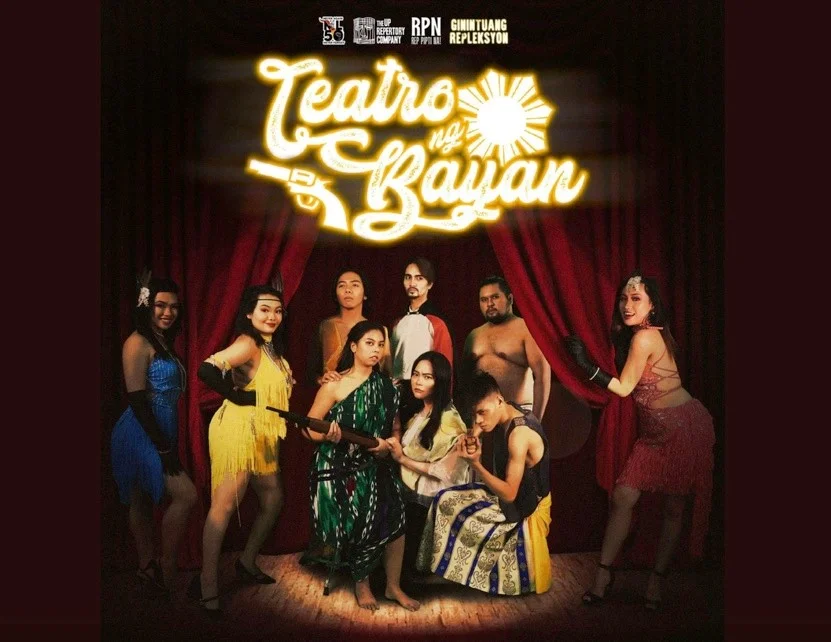 The six plays were directed by Kathryn Manga, Jasper Villasis, Brian Arda, Laverne Lacap, Edwin Guillermo, and Pat Maliwat. The artistic and production team is composed of The UP Repertory Company's resident members: Gio Potes (Head Dramaturg), Johnmark Villanueva (Creatives Team Head), Joey Madarang (Head Stage Manager), Pauline Vengano (Stage Manager), Wendel Diaz (Stage Manager), Daphne Giga (Production Designer), Aimee Ramos (Production Manager), and Jayrus Hernandez (Company Manager).
The cast featured Bonifacio Ilagan, Matthew Gador, Ace Hernandez, Roni Paderes, Jasper Villasis, Yuri Molina, Andrea Cabadsan, Aimee Ramos, Gab Gulle, Bernadette Anne Morales, Leah Curitana, Michelle Alde, Jules Azaula, Harvey Sallador, Annie Maligaya, Niniya Morena, Pat Maliwat, Kirk Justin Ramos, Robe Zamora Dagcuta, Nicholas Jalea, Jaime Monserrat, and Pauline Vengano.
The UP Repertory Company is a nonstock, nonprofit organization founded by the late theater pioneer Behn Cervantes in 1972. He viewed it as an answer to the University of the Philippines' need for a "responsible performing group."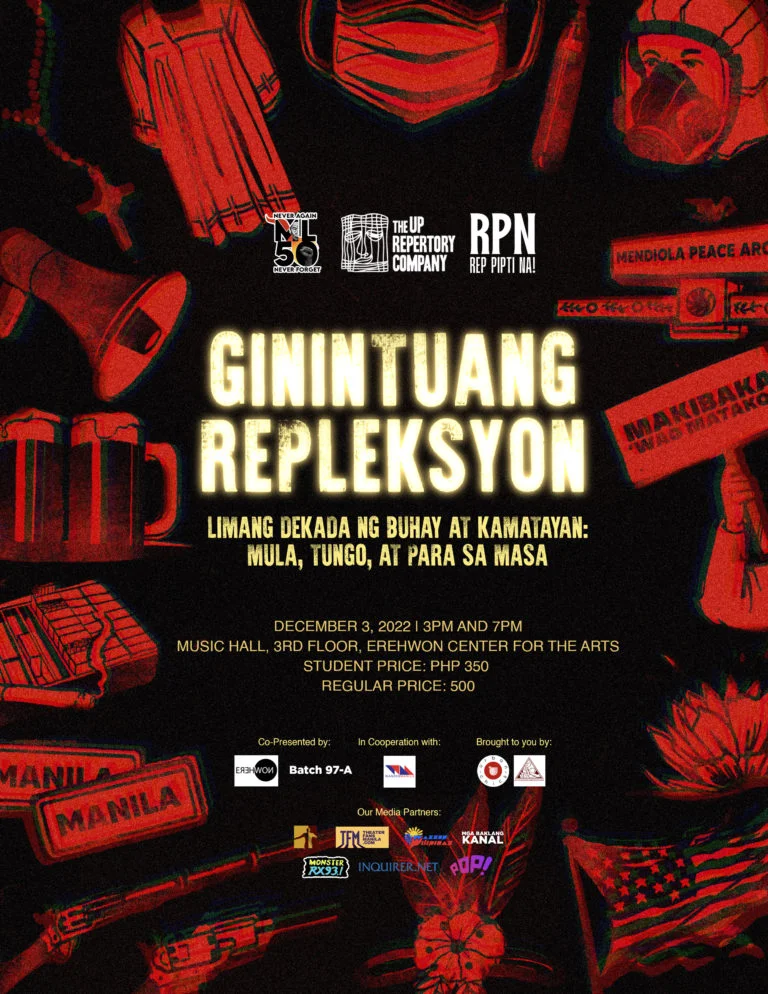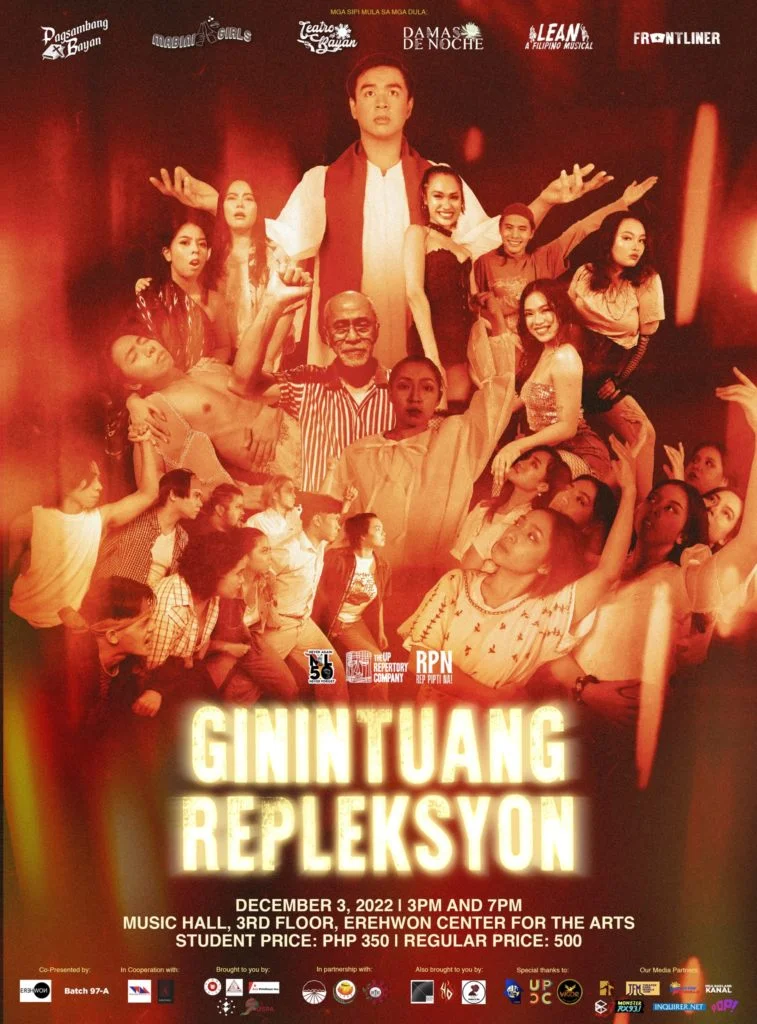 Erehwon's 2022 Yearenders
Permission to Sing
Malvin Beethoven Macasaet staged his 10th Recital Christmas Special at Erehwon Center for the Arts last December 11, 2022. Entitled "Permission to Sing," this was the first face-to-face recital of his students in voice, flute,piano,violin and guitar. This was followed by an online recital on December 16.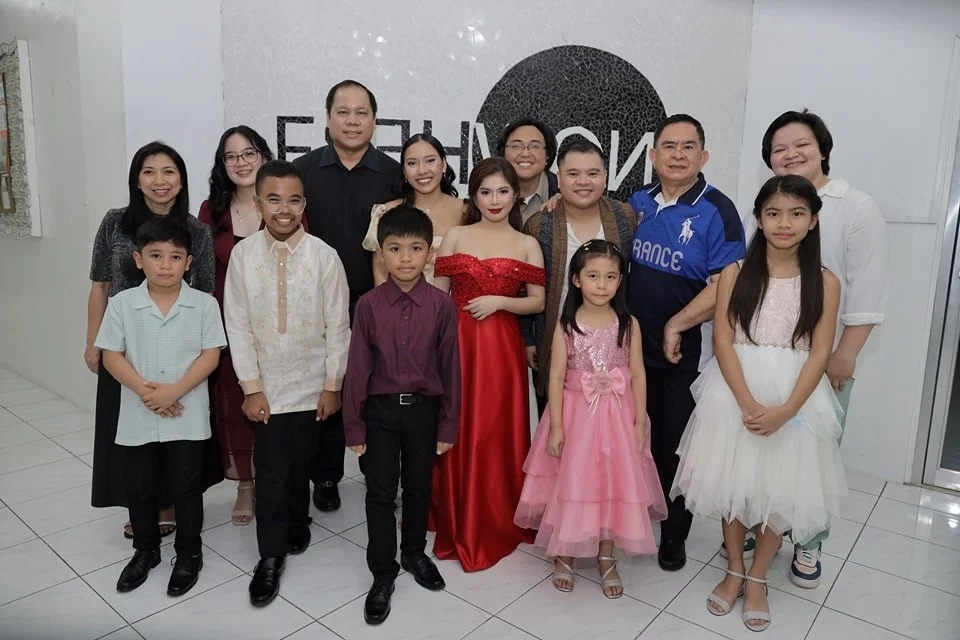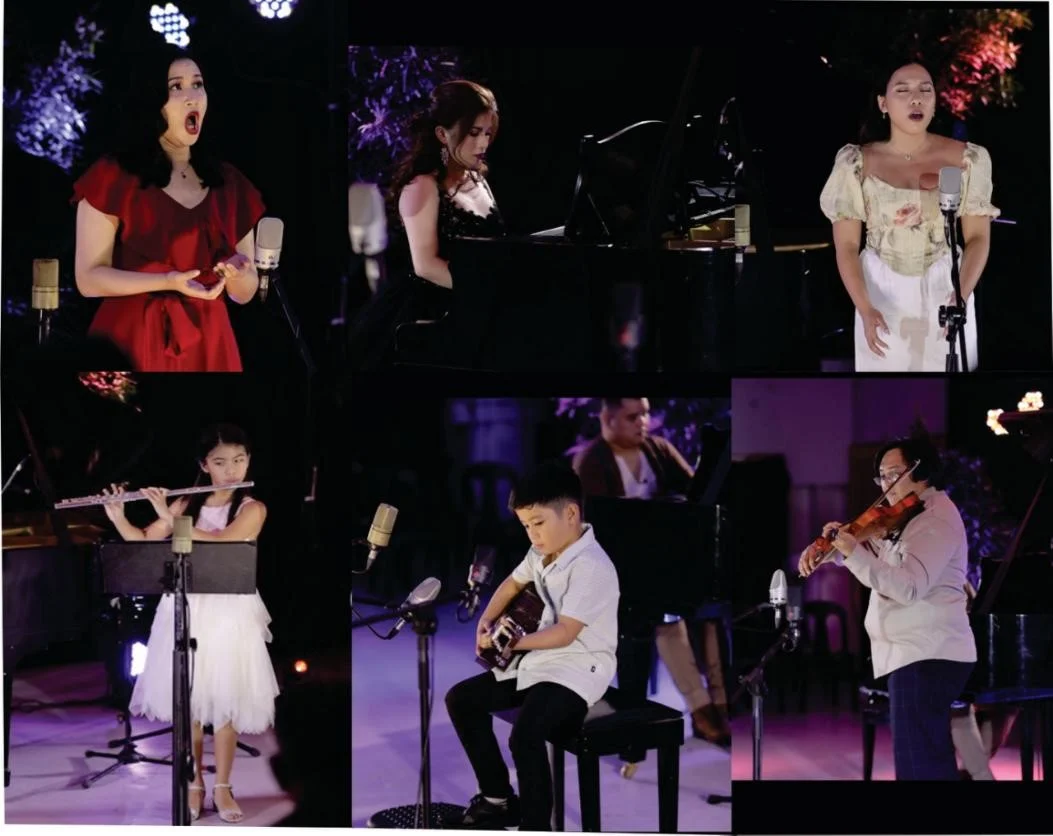 Erehwon Center for the Arts produced the musical, "Bayan Bayanan:  Letters from Home," which was performed at the Tanghalang Nicanor Abelardo, Cultural Center of the Philippines last July 29 to 31, 2022.
Let us share with you some reviews.
(reprinted from tatlerasia.com)
Tatler Review: Anton Juan's Musical Adaptation of 'Bayan-Bayanan' by Bienvenido Noriega
Words by CARLO LAURENA
August 19, 2022
This classic play, which captures the indomitable spirit of overseas Filipino workers at the onset of the Filipino diaspora in the 1970s, gets a musical restaging at the Cultural Center of the Philippines. Here's what we think of it:
Imagination makes a nation. Anyone with a smattering of collegiate-level history should recognise this Benedict Anderson paraphrase. For the historian to say that the nation is imagined is one thing. To 'show' it, however can only be an artist's task, as Anton Juan proves in his eponymous musical adaptation of Bienvenido Noriega's masterpiece, Bayan-Bayanan.
A spectacle weaved with poignant stories of overseas Filipino workers (OFWs) in 1970s Geneva, Bayan-Bayanan: Letters from Home, a co-production of the Erehwon Center for the Arts and Cultural Center of the Philippines, premiered last July 29, with the support of the French Embassy of the Philippines. Juan, an internationally renowned theatremaker and auteur, had already staged Noriega's play not only locally but also in faraway cities, Athens, Chicago, Geneva, London, Paris, and Toronto—places which many OFWs now consider second homes. For Juan, mounting Noriega's play is an act of "homage for the immigrants and migrants without whom [the Philippines] would have fallen by now."
The Manila 2022 production is unique as Juan recasts parts of Noriega's text—a tale of unmoored Filipinos who wax nostalgic about their horizons of origin—in verse, set to original music by Cleofe Guangko-Casambre, Russ Narcies Cabico, Andrew Bryan Sapigao, Jonathan Cruz (the musical director), and rendered by members of the Metro Manila Concert Orchestra. Also featured is a special song by Jerry Dadap, the first Filipino composer to perform his compositions at the renowned Carnegie Recital Hall.
"I begin with sound," says Juan on his artistic process both as a dramatist and a director. In transforming Noriega's play into a musical, Juan especially sought to preserve the spirit of the original text while collaborating with the composers.
Indeed, Bayan-Bayanan's libretto and score prove to be worthy vectors of expression for the Filipino diaspora's melancholy and tenacity while on terra aliena.
As the overture 'takes off,' citing leitmotifs from musical numbers later in the show, Ohm David's set design unfurls to reveal a living room nestled within the folds of an international airmail envelope. We are introduced to the play's "migrant heroes", as Juan calls them, through a cast performance of "Rekruit." The refrain's first lines strike like thunder—an arresting declaration that these characters are first and foremost Filipinos, despite leaving behind the comforts and affections of home in search of fortune abroad.
 "Ako ay Pilipinong nag-ibang bayan, iniwan ang pamilya at tahanan para lumaban!"
In true Chekhovian fashion, Bayan-Bayanan—although including a writer-character supposedly representing Noriega himself—articulates the experiences of many, not just of a single protagonist. The play owes its charm to the vibrant tapestry of stories these migrant Filipinos unknowingly weave together as they collide in Manang's home to 'play nation.'  Setting the frenetic tone of the first act, Aling Pia (Abi Sulit) indulges the audience with a Broadway-esque lampoon of fellow Filipinos abroad who would jeer at a bayong (a native tote made with buri or pandan). Sulit, brimming with energy, plays up Juan's hilarious lyrics: "kay puti man ang mukha, maitim pa rin ang kili-kili!" (however fair the face, dark remains the armpit) in "Bayong ni Kabayan!".
The Swiss sala—of Manang (Banaue Miclat-Janssen) the cook, Manong (Timothy Carlo Racho) the Philippine Ambassador's chauffeur, and their French-speaking son Ricky (Ken Tamayo)—comes to life as the guffaws and laments of these Geneva-based Filipinos intertwine. Dino (Carlo Mañalac), the student-writer is, in Pinoy parlance, the bagong-salta (newcomer) beguiled by seasons and metropolises he has yet to experience and see. On the other hand, Pol (Macky Macaroyo), a disillusioned seaman who has overstayed his work permit, presages a tragic end with lines reminiscent of Rodolfo's "che gelida manina!" in La Bohéme.
In comes Nurse Tessie (Ava Olivia Santos), daydreaming about her innamorato in Rome and defending her reveries against Pol's realism. Anna Marie (Anya Evangelista), a Filipino-American mestiza, babbles about her vacation plans in Egypt, only to be upstaged by anecdotes from the Del Castillos' (Carlo Falcis and Roxy Aldiosa), proving that it does take two (and many trips abroad) to tango. The Del Castillos bring with them Mr Luz (Greg de Leon), a UN functionary stricken with homesickness as soon as he sets foot on Swiss land.
Later in the play, we meet Connie (Jacinta Remulla), a soi-disant international model who competes with Uno (Uno Zigelbaum), the half-Filipino parisienne, for Dino's affection. Accompanied by accordionist Pol Policarpio, Zigelbaum's performance of Edith Piaf's "La Vie en Rose" during a flashback scene in la ville lumière is an absolute visual treat, thanks to striking, iridescent lighting by Meliton Roxas Jr.
Juan, who has directed operas in the past, and musical director Cruz, must be praised for their adroit use of leitmotifs and melodies that capture the characters' essences. He succeeds in making the characters' expressions of their inner wills, aspirations, and memories as the starting points for their songs, therefore resurrecting their inner music. Macky Macaroyo raises hairs as he leads "Kanta ng Manlalakbay", his brooding baritone complemented by the ominous strings of Guangko-Casambre's composition. Singing of the migrant Filipino's alienation, Macaroyo as Pol shows how Bayan-Bayanan transcends its original context. His plight prophesies the hordes of OFWs to follow decades after, as the country's economic situation worsens.
Carlo Mañalac's bravura during Dino's soliloquy at the start leaves spectators begging for more. Performing with Jacinta Remulla in "Taglagas", Mañalac mellows down his tenor to suit the wistful temper of the song. Yet "Taglagas" mostly owes its pathos to Matteo Teehankee's performance as Pol's son, his voice soaring with innocence and disenchantment in equal parts.
Greg de Leon's rendition of Dadap's "Nasaan", evocative of the kundiman art songs of Abelardo and Santiago, reminds us that we cannot play nation without revisiting our musical heritage.
Most stellar are the performances of Banaue Miclat-Janssen and Ava Olivia Santos as Manang and Nurse Tessie. Aliw Hall of Famer and former supernumerary at the Metropolitan Opera, Miclat-Janssen shows incredible versatility as a musical actress. Donning a hairnet and apron at the start of Act I, Miclat-Janssen enumerates Manang's culinary delicacies to exhilarating effect. Near the musical's conclusion, she emerges dressed in an elegant terno and elevates "Bayang Dakila" into a veritable operatic aria.
Santos, a seasoned singer and actress, steals the show in "Malayo Ka Pa Ba?", which is perhaps the musical's most affecting song, composed by Cabico. Santos' voice soars with unsparing clarity and sweetness, the perfect instrument for a melody encapsulating the bittersweet optimism of her character. Yet even during straightforward dialogue or a conversation on the telephone, Santos still captivates, embodying the charity and resilience of Nurse Tessie.
Bayan-Bayanan's ostensible lack of conflict and coherence may upset the uninitiated spectator. But the musical does not need the heroes or histrionics of a traditional melodrama. What Juan and company sought to put on stage are profound characters, each with their own ideals, eccentricities, and private sorrows. As they reimagine the nation from outside its borders, it becomes more imperative for their memories to assert their part in our history.
The ultimate reminder of "Bayan-Bayanan: Letters from Home" is this: if the nation exists as it flickers in our collective imagination, then a single story will never suffice to tell the entire tale. And that tale is incomplete without talk of food, family, friendship, the occasional failures, and of course, music.
Juan, the writer-director, ends the musical on a high note, leading the composers and cast in a fervent ode to the nation. Albeit singing an upbeat pop song in the curtain call, which is a declaration of love for the elderly, mothers, fathers, and the generations to come, they transition after beats of silence into the last line of the Philippine National Anthem but with a twist: "Ang magmahal ng dahil sa 'yo" (to love because of you). Here then, Bayan-Bayanan rises as a fervent vow of solemn love for the nation and national culture. The musical, after 12 years of continuous evolution, ended in a gestalt of the Filipino spirit.
(reprinted from Filipino Ngayon @FilipinoNgayon2020. News and Media website)
Filipino ang Wika ng Bayan Bayanan
𝓢𝓪𝓻𝓲̀-𝓢𝓪́𝓶𝓸𝓽
ni Virgilio S. Almario (National Artist for Literature, 2003)
1 Agosto 2022
NOONG 1970s, ISANG birûan namin ni Ka Blas F. Ople ang pangyayáring "global" na ang Filipino. Bakit? Dahil kapag may nagkítang magkababayan sa Europa, America, Asia, o Gitnang Silangan, mag-uusap silá sa wikang Filipino. Na ang totoo'y patunay lang sa survey ng Ateneo noon na lingua franca na ang Filipino sa kabilâ ng pagbabantulot na itaguyod ng gobyerno at ng mga politiko't mariwasa sa ating lipunan.
Naalála ko ito hábang nanonood (Hulyo 31) sa CCP ng dulàng 𝘉𝘢𝘺𝘢𝘯-𝘉𝘢𝘺𝘢𝘯𝘢𝘯: 𝘓𝘦𝘵𝘵𝘦𝘳𝘴 𝘧𝘳𝘰𝘮 𝘏𝘰𝘮𝘦, isang musikal batay sa dulà ni Bienvenido M. Noriega Jr. na Bayan-Bayanan noong 1975. Ang "bayan-bayanan" ni B.M. Noriega ay isang grupo ng mga Filipino na nangibáng-bayan dahil sa kani-kaniyang pangarap at  nagkakíta-kíta sa bahay ng isang impleado sa misyon ng Filipinas sa Geneva. Si Manang, ang asawa ng empleado, ay Ilokana. Isa sa kanilá ang Bisaya. Isa ang anak ng Filipina na nag-asawa ng Americano at lumakí sa USA. Isa ang seaman at isa ang nars. Isa ang model at anak ng mayaman sa Quezon. Isa ang estudyante (tipong ang tagapagsalitâ ni B.M. Noriega). Atbp.
Napansin ko nga ang naging titulo ng dulà ni B.M. Noriega sa musikal. Filipino at may subtitle na Ingles. Marahil, kadiwa ng nagtutunggaling mga wika ng edukado? Subalit sa mga diyalogo at awit ng dulà ay nanatíli ang wika ng orihinal. Malakí ang papel dito ng pananalig  pangwika ng direktor na si Anton Juan, at siyá ring lumikha ng mga liriks sa awit. (Kahanga-hanga!)
Ikalawang napansin ko ang mga problema ng mga migranteng Pinoy sa dulà. Kulang sa bangis ng dinanas ni Flor Contemplacion. 1970s pa kasí iyon. Umpisa pa lang ng diaspora na lulubha sa panahon ng Bagong Lipunan. Subalit madalîng makilála na hindi kumukúpas ang mga katotohanan ng búhay-Pinoy sa dulà ni B.M. Noriega. Salamin pa rin ang mga tauhan ng dulà hinggil sa ating mga kahinàan. Ang katotohanan ng kaniláng wika at ng kaniláng mga pangarap at kasawìan ay malalim na bahagi pa rin ng ating kasawìan ngayon. Sa katunayan, ang "bayan-bayanan" ni B.M. Noriega ay hindi komunidad lang sa kung-saang bansang  nasasadlakan ng ating mga kababayan. Matatagpùan mismo ang gayong bayan-bayanan sa Metro Manila at sa maraming bayang urban ng Filipinas.
May kani-kaniya táyong "bayan-bayanan" na humahatì sa atin at sumisirà sa ating sarili para ilahok sa pagbuo ng isa at nakapag-iisang bayang Filipinas. Kayâ tuwâng-tuwâ ako sa "pakikialám" ni Anton sa dulo ng dulà at paawitin ang buong cast at isingit bílang pangwakas ang hulîng mga taludtod ng ating Pambansang Awit. Tahasang nais ipahayag sa atin na kahit tinutukso ang mga tauhan ng mga hangaring pansarili at kayâ naglalakbay ay nais pa rin niláng bumalik at maglingkod sa lupàng tinubuan. (Maliban marahil sa mag-asawang Del Castillo na totoong sinasamantalá ang trabaho sa misyon para lumaboy sa mundo.) Kung sa bagay, nakatimò naman ang ganitong pagsesenti kina Dino, Anna Marie, anak ni Manang, at G. Luz. Subalit higit na itinaas at itinanghal sa direksiyon ni Anton. (Mabuhay ka, Anton!)
Isa namang hinangaan ko ay ang cast na pawàng mahuhusay kumanta, lalo na sina Manang (Banaue Miclat-Janssen), Tessie (Ava Olivia Santos), at ang batà (siyá ang anak ni Pol at si Matteo Teehankee ang gumanap). Dapat lang, sa isang musikal. Gustong-gusto ko ang pagganap ng mag-asawang Del Castillo (sina Roxy Aldiosa at Carlo Falcis) at ang mahirap gayahin accent ni Anna Marie (Anya Evangelista). Pinakamahinàng sandalî ang pagsasadulà sa "Kanta ng Manlalakbay." Maganda ang musika at liriks, okey ang pag-awit, ngunit hindi matanaw ang nagaganap sa likod ng entablado dahil natatakpan ng set.
Gayunman, kailangan natin ang dulàng gaya ng Bayan-Bayanan. Kailangan itong ilakbay sa ibáng pook sa loob at labas ng Filipinas. Para makilála pa natin ang ating sarili at mapahalagahan ang sining na likha ng mga Filipino.
What do you think of Bayan Bayanan, the Musical?
Erehwon Honors National Artists for Music and Literature
During its Night of Tribute to National Artists, Erehwon Center for the Arts organized a special program for 2022 National Artist for Music Fides Cuyugan Asensio and 2022 National Artist for Literature Gemino "Jimmy" Abad.
Celebrated last June 24, 2022, the program was held at Behn Cervantes The Roofdeck.   The Center's Arts Council head, Bonifacio Ilagan, welcomed guests, which included abstract painter and sculptor Joe Datuin, visual artist Boysie Villavicencio, Martin Lopez, Executive Director of FEU Center for the Arts, and several actors and performers.
Celebrated theater and film director and Erehwon Cultural Director Anton Juan recalled his many treasured memories of working with Fides and his high esteem for Jimmy.
Jimmy Abad shared his favorite poem, "I Teach My Child to Survive."  Abad is a multi-awarded poet, essayist, fiction writer and editor of several literary anthologies and books that chart the history of Philippine literature. He has been the recipient of the Palanca Awards several times, as well as awards from the National Book Awards by the Manila Critics Circle, the Gawad Pambansang Alagad ni Balagtas, and the Patnubay ng Sining and Kalinangan from the City of Manila, among others.
Fides Asensio, on the other hand, shared a song with tenor Raymond Roldan who, along with his wife, Jeanelle, rendered several song numbers from the musicals, "Song of Joseph" and "Legends of M," the libretto of which were written by Madame Asensio.
Fides is a well known opera singer, teacher, stage and film actor and librettist.  She was the first Filipino voice scholar who graduated at the Curtis Institute of Music in Philadelphia, USA. Since then, she became one of the leading performers and producers of opera in the Philippines. She sang as coloratura soprano and appeared in the world premieres of Filipino operas such as Ramon Santos' Mapulang Bituin, Kasilag's Dularawan, and also voiced Sisa in Felipe de Leon's Noli Me Tangere in the 1950s and 1960s.  Her other awards include the PAMA-AS Gintong Award for the Musical Arts by the NCCA in 2005 and the Gawad CCP Para sa Sining Award in 2015.
The program finale was a set of song numbers from the cast of Bayan Bayanan, the Musical, preceded by a duet by tenor Greg de Leon and soprano Jane Wee.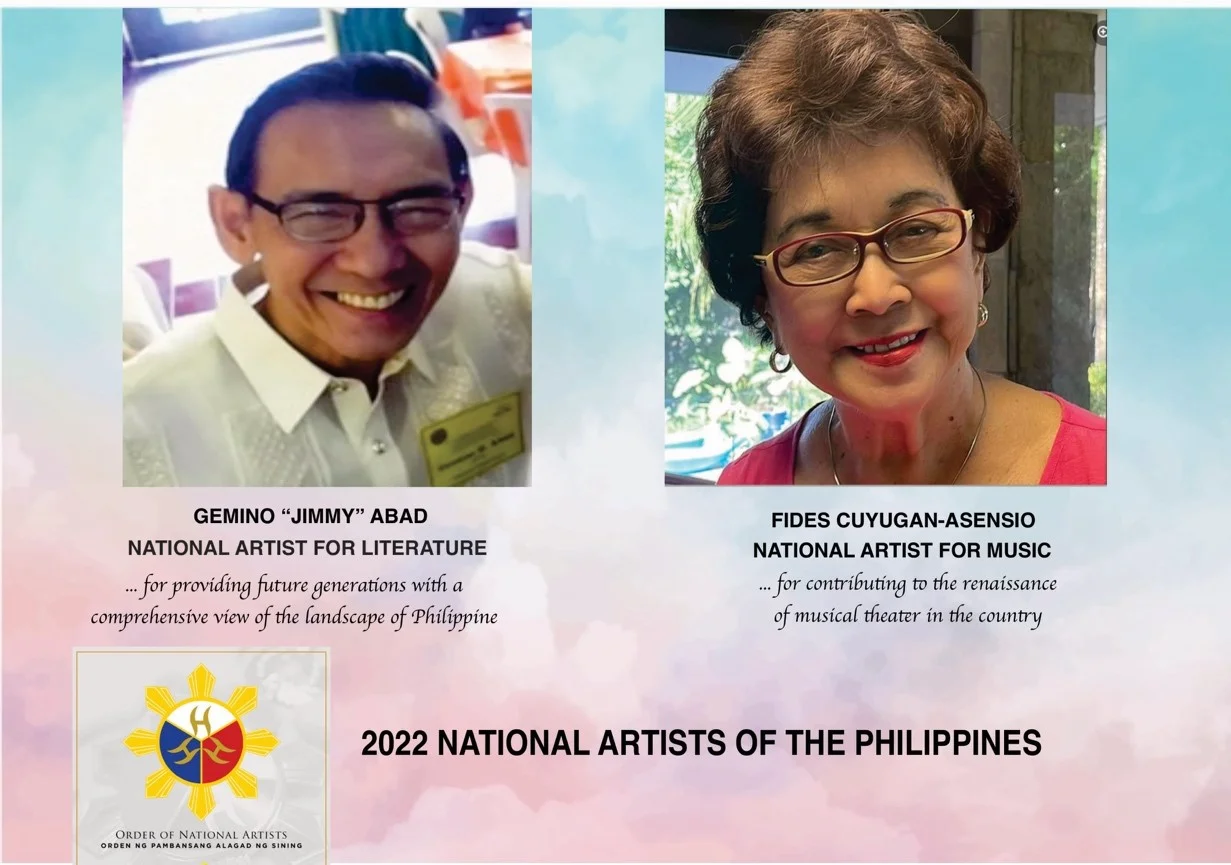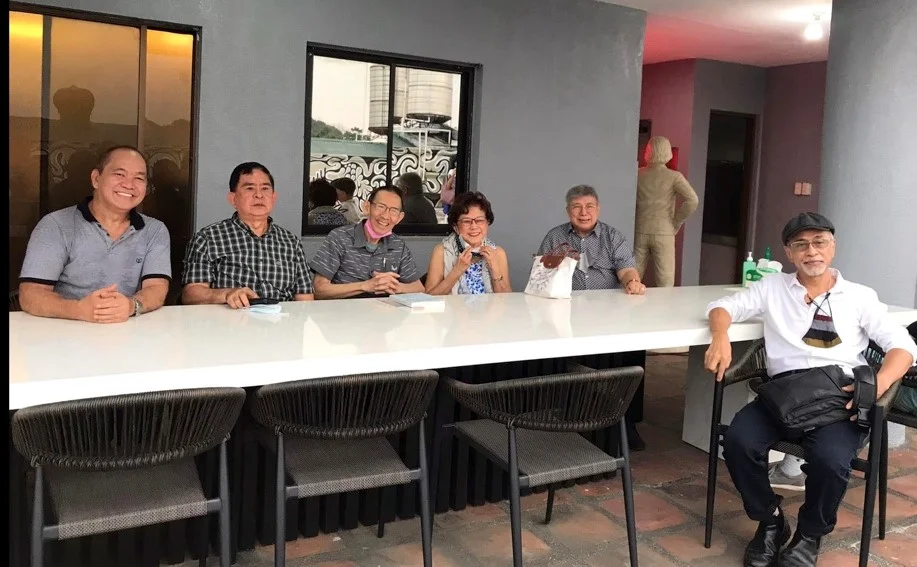 BAYAN BAYANAN:  Letters from Home. The musical was directed by internationally acclaimed film and theater director, Anton Juan, who transformed it from the classic play written by Bienvenido Noriega, Jr. Noriega has been widely recognized by his peers as the greatest playwright our country has ever known.
Co-produced by the Cultural Center of the Philippines (CCP) and the Erehwon Center for the Arts under a venue grant, the musical was shown at the Tanghalang Nicanor Abelardo (main theater) of the CCP.
Bayan Bayanan, the Musical
The Embassy of France in the Philippines and Erehwon Center for the Arts have agreed to make "BAYAN BAYANAN: Letters from Home," part of the series of celebrations commemorating the 75 years of France - Philippine relations.  It was in 1947 that France and the Philippines signed a Treaty of Amity which established diplomatic relations with the two countries.
The Embassy has sponsored the participation of French actress, Ms. Uno Zigelbaum, for a special role in this musical.
Bayan Bayanan director and librettist Dr. Anton Juan was knighted twice by the French Government. To honor his contributions to the arts, the French Republique knighted him Juan Chevalier de l'Ordre des Arts et Lettres and Chevalier de l'Ordre National de Merit.
Embassy of France, Erehwon Cooperate on Bayan Bayanan for France-Philippines series of celebration events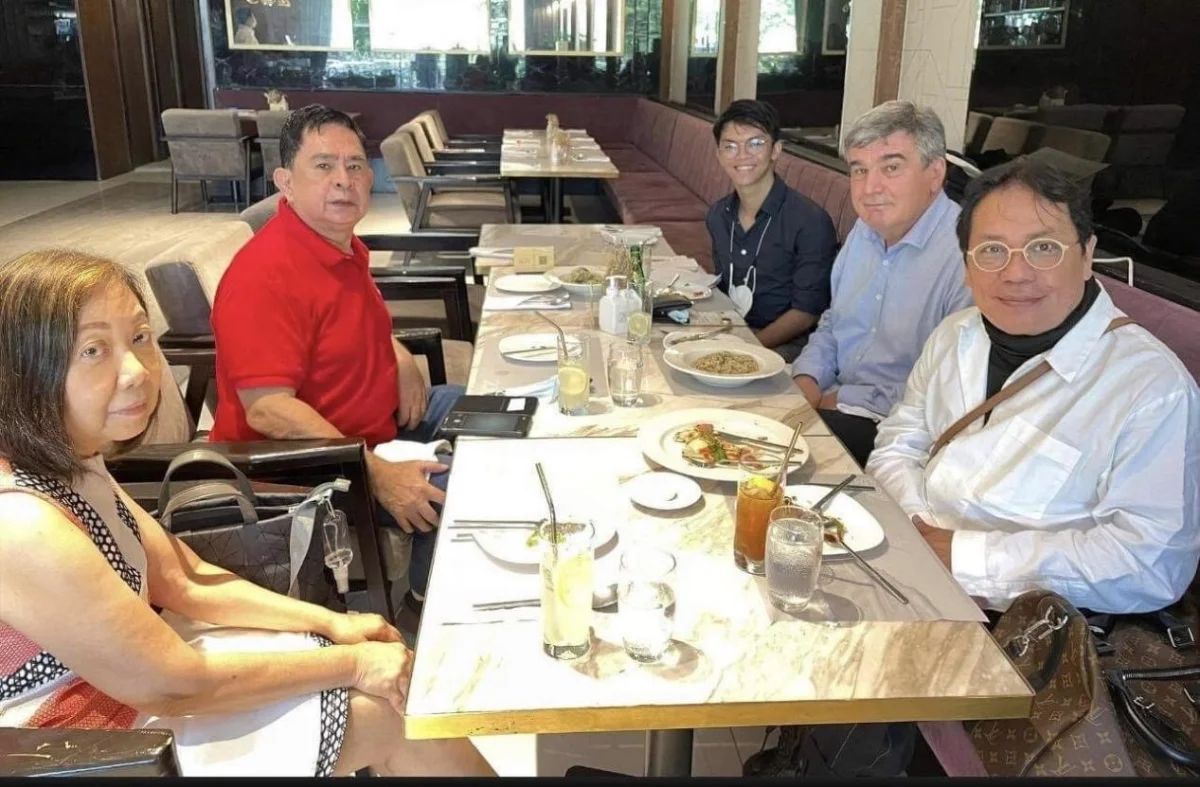 Marc Piton, Counselor for Cooperation and Cultural Affairs of the French Embassy (middle, right) meets with Director Anton Juan, Erehwon's Rafael Benitez and Regina Samson,and Marketer Joshua Cesar Chan, for the areas of cooperation in the production of Bayan Bayanan.
Erehwon Honors National Artists
National Artist for Sculpture Napoleon Abueva, who was also known as the Father of Modern Sculpture, led an exhibition of sculptors featuring the works of 32 artists in the exhibit, "Diverse Works: Add / Subtract / Construct," at Erehwon Center for the Arts.
The exhibit was curated by Nestor Olarte Vinluan, which also highlighted José "Al" Giroy's five-panel relief mural of scenes from Philippine history, which now graces Erehwon Center for the Arts' outdoor stage called Tanghalang Behn Cervantes.
On the other hand, National Artist for Literature Bienvenido "Bien" Lumbera was the guest of honor at the opening of Heber Bartolome's solo art exhibition at the Erehwon Center for the Arts titled, "Karugtong," which was curated by Augusto "Gus" Albor.
The Center honored another National Artist, Nick Joaquin, through a multidisciplinary art exhibit, a photo exhibit of poignant images that traced his life story as a master storyteller, and showcase memorabilia items courtesy of the Joaquin family. A life-size resin sculpture of Nick Joaquin by sculptor Al Giroy is on permanent display at Erehwon.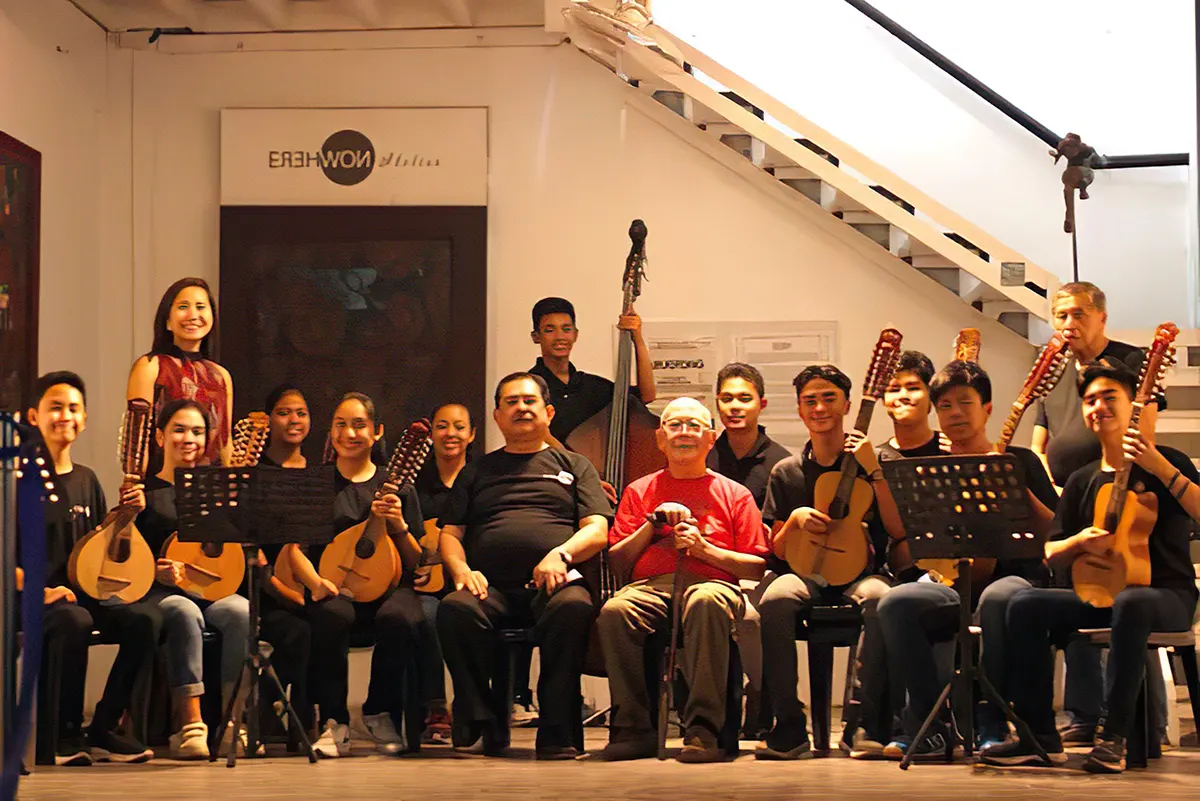 National artist Bienvenido Lumbera (center) poses with young musicians of the Erehwon Youth Rondalla. On his right is Erehwon Artworld CEO Rafael Benitez.
The Erehwon Art Foundation held the inaugural meeting of the Erehwon Arts Council on July 28, 2021.
Heading the attendees were author and playwright Bonifacio Ilagan of the Tag-Ani Performing Arts Society, Almira Astudillo Gilles of the Chicago Field Museum, and the American Museum of Philippine Arts Foundation, well-known sculptor Jose Al Giroy, as well as renowned artists Grandier Bella and Emmanuel Nim.  Also represented were partner organizations under the Art Council, which are film producer Film Dogs, the Fides Cuyugan Asensio Institute of Music and Arts (FCAIMA), the vocal ensemble PASIPO, the music makers of the Erehwon Jazz Orchestra and the Erehwon Rondalla, and the Erehwon Dance Company.  Not present at this meeting but part of the Council is MUSIKA, a group of various composers, singers, and musicians headed by Heber Bartolome.
Erehwon founder Rafael Benitez discussed the challenges wrought by the covid 19 pandemic, but at the same time, he believed it simply meant pursuing the development of artistic pursuits through new digital media such as film.  As Boni Ilagan strongly stated, "Let not this pandemic stop the fruition of art and cultural performances."
Also presented during this meeting were the new privileges of Erehwon Arts Council members at The Roofdeck, the new hangout place at the Erehwon Center for the Arts.
Erehwon Arts Council Holds 2021 Inaugural Meeting