Erehwon Honors National Artists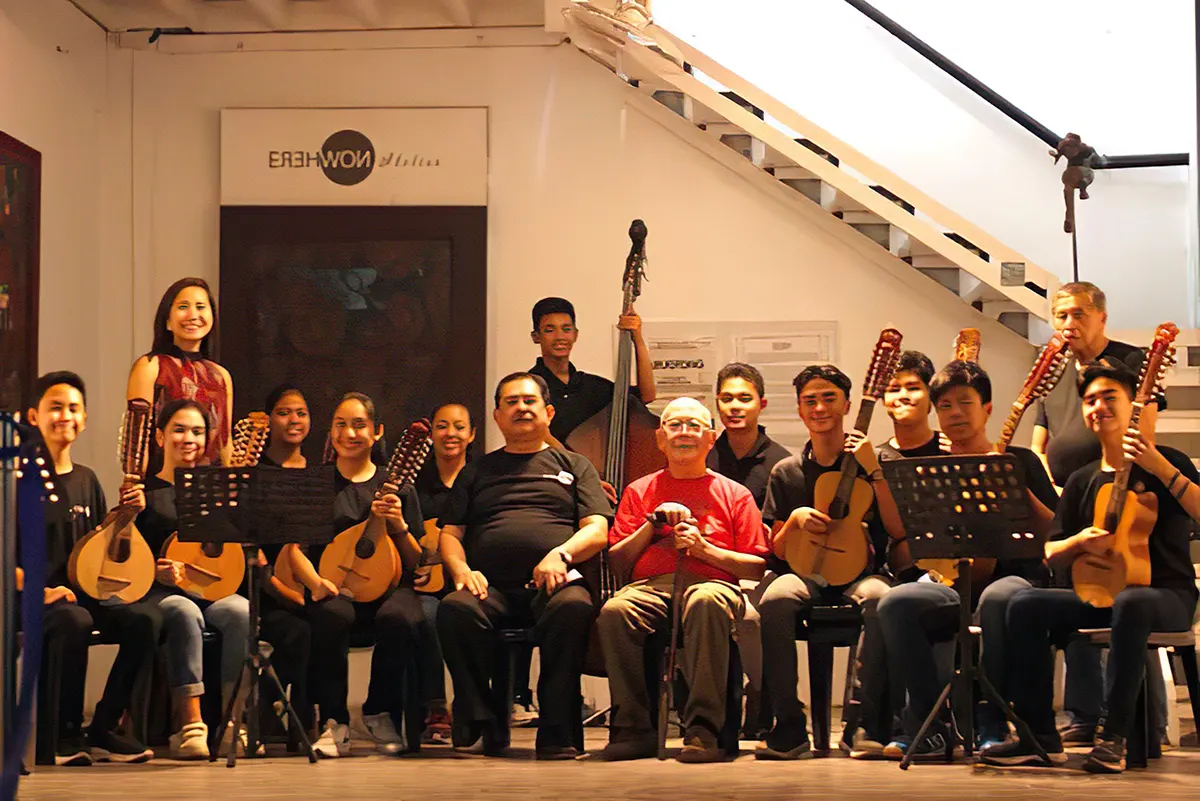 National artist Bienvenido Lumbera (center) poses with young musicians of the Erehwon Youth Rondalla. On his right is Erehwon Artworld CEO Rafael Benitez.
National Artist for Sculpture Napoleon Abueva, who was also known as the Father of Modern Sculpture, led an exhibition of sculptors featuring the works of 32 artists in the exhibit, "Diverse Works: Add / Subtract / Construct," at Erehwon Center for the Arts.
The exhibit was curated by Nestor Olarte Vinluan, which also highlighted José "Al" Giroy's five-panel relief mural of scenes from Philippine history, which now graces Erehwon Center for the Arts' outdoor stage called Tanghalang Behn Cervantes.
On the other hand, National Artist for Literature Bienvenido "Bien" Lumbera was the guest of honor at the opening of Heber Bartolome's solo art exhibition at the Erehwon Center for the Arts titled, "Karugtong," which was curated by Augusto "Gus" Albor.
The Center honored another National Artist, Nick Joaquin, through a multidisciplinary art exhibit, a photo exhibit of poignant images that traced his life story as a master storyteller, and showcase memorabilia items courtesy of the Joaquin family. A life-size resin sculpture of Nick Joaquin by sculptor Al Giroy is on permanent display at Erehwon.
Erehwon Arts Council Holds 2021 Inaugural Meeting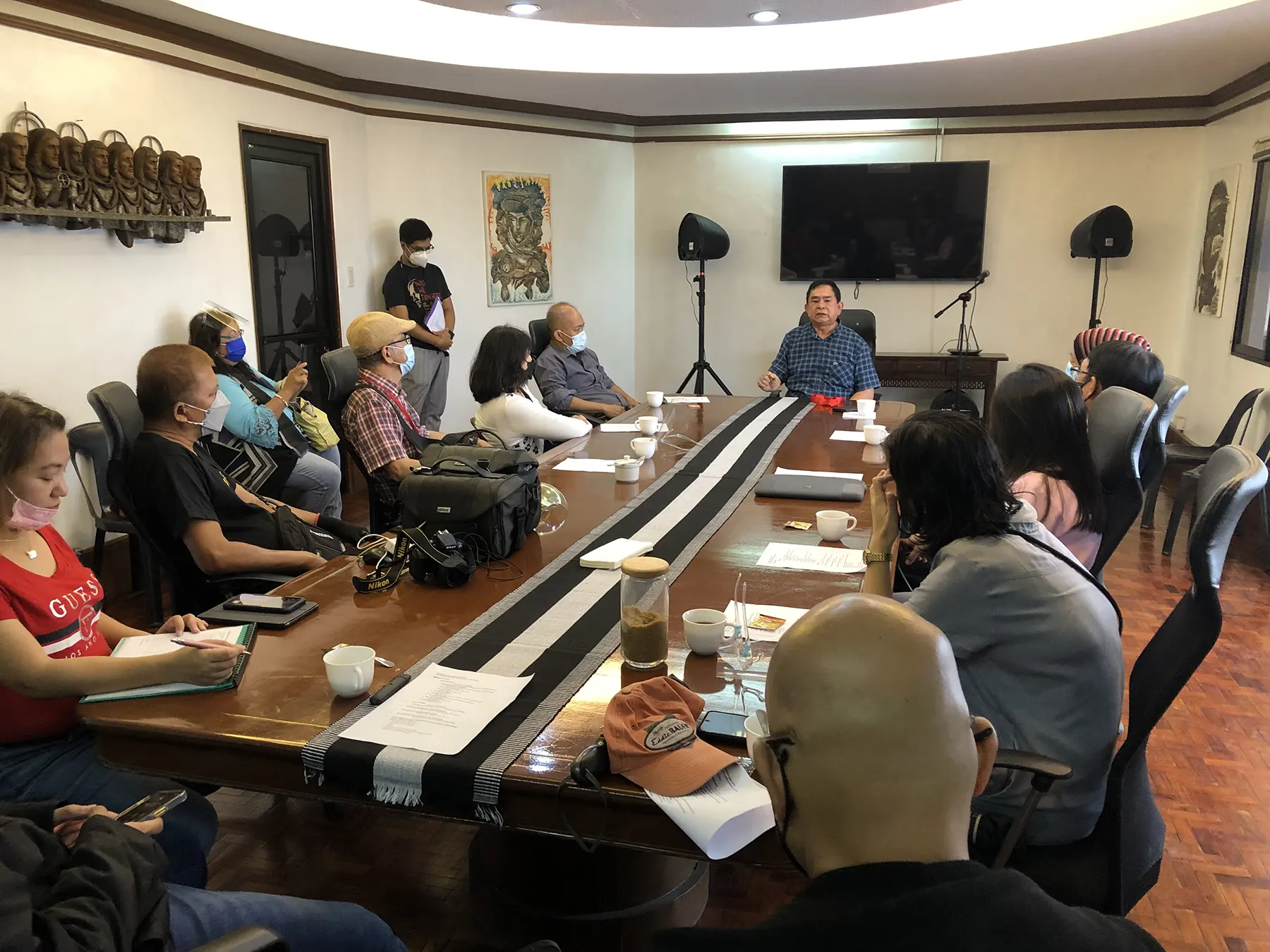 The Erehwon Art Foundation held the inaugural meeting of the Erehwon Arts Council on July 28, 2021.
Heading the attendees were author and playwright Bonifacio Ilagan of the Tag-Ani Performing Arts Society, Almira Astudillo Gilles of the Chicago Field Museum, and the American Museum of Philippine Arts Foundation, well-known sculptor Jose Al Giroy, as well as renowned artists Grandier Bella and Emmanuel Nim.  Also represented were partner organizations under the Art Council, which are film producer Film Dogs, the Fides Cuyugan Asensio Institute of Music and Arts (FCAIMA), the vocal ensemble PASIPO, the music makers of the Erehwon Jazz Orchestra and the Erehwon Rondalla, and the Erehwon Dance Company.  Not present at this meeting but part of the Council is MUSIKA, a group of various composers, singers, and musicians headed by Heber Bartolome.
Erehwon founder Rafael Benitez discussed the challenges wrought by the covid 19 pandemic, but at the same time, he believed it simply meant pursuing the development of artistic pursuits through new digital media such as film.  As Boni Ilagan strongly stated, "Let not this pandemic stop the fruition of art and cultural performances."
Also presented during this meeting were the new privileges of Erehwon Arts Council members at The Roofdeck, the new hangout place at the Erehwon Center for the Arts.