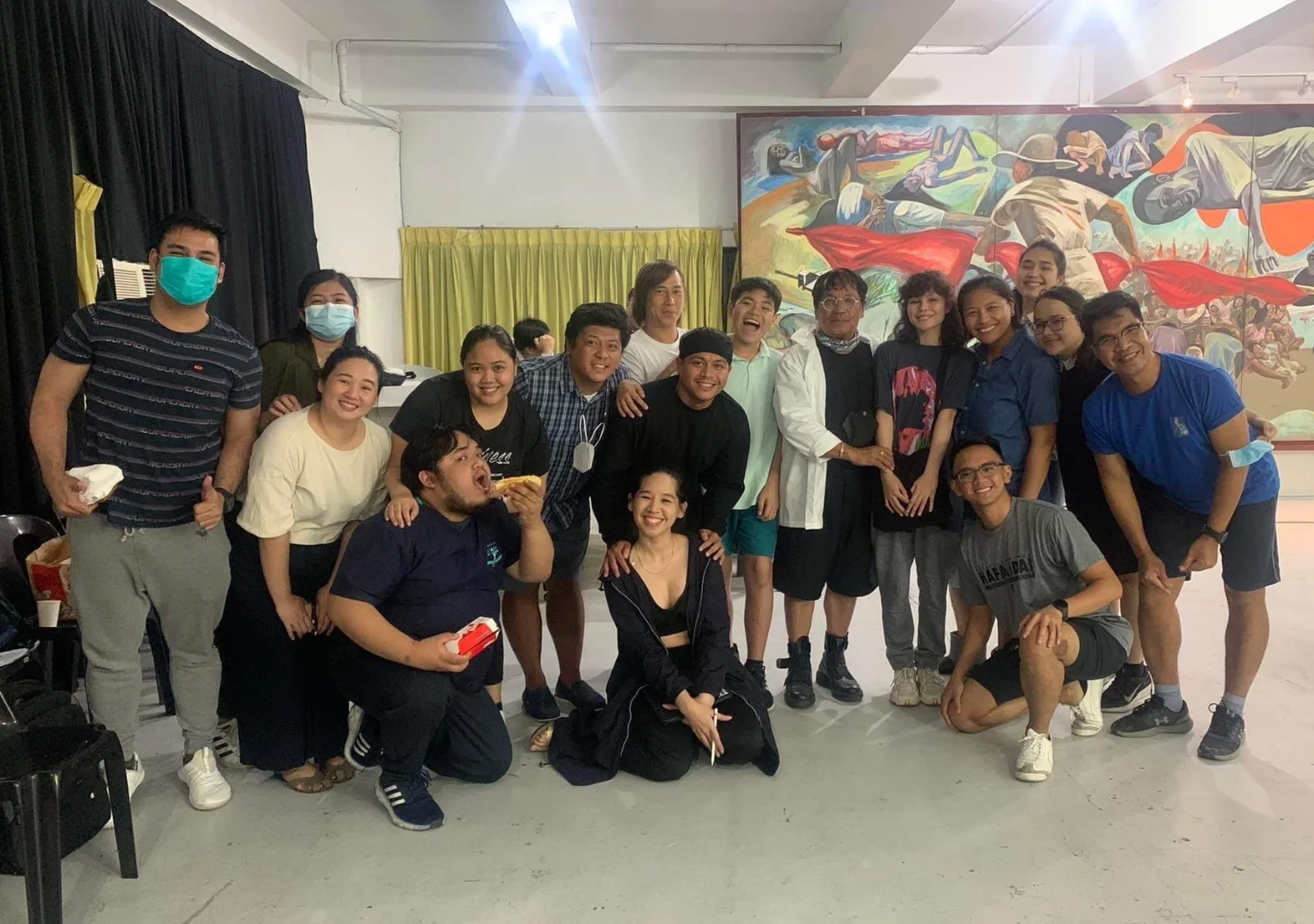 Cast of well-known theater actors as well as first-time stage performers
The twists and turns of their lives are viewed by Dino, a scholar sent to study abroad on an international scholarship, much as Boy Noriega was, when he was inspired to write the play.  Dino is portrayed by theater actor and classically trained singer Carlo Mañalac, who is remembered for having played several roles in different presentations of "Kanser," a theatrical adaptation of Rizal's "Noli Me Tangere."   In the play, he becomes enamored with France, so eager to absorb everything about it, especially when he falls in love with a French woman.
Professional theater actress and singer Banaue Miclat-Janssen portrays the central character, "Manang." Banaue has performed in various spaces and films in the Philippines and abroad.  She is an Aliw Awards Foundation Hall of Fame for Best Performer awardee.
Ava Olivia Santos, a singer, recording artist, and an actor in theater, film and television, portrays a Filipino nurse, struggling to carve a better life for herself abroad, seeking a fairy tale love.
Roxie Aldiosa, a soprano who is both a theater actress and musical director, teams up with tenor Carlo Angelo Falcis, who is singer, actor, voice coach, to portray a comically annoying couple, status seekers who believe that any life abroad, even hardship posts, are better than life in the Philippines.  Jacinta Remulla, who is known for her acting in "Suntok sa Buwan," has been cast as the couple's sultry and flirtatious niece, "Connie."
Richard Macaroyo is Pol, the TNT, luckless in so many ways.  Completing the Bayan Bayanan cast are:  Christine Angelica Evangelista, Timothy Carlo Racho, Kendrick Tamayo, Abigail Sulit, Jane Florence Wee, Matteo Teehankee, Karina Macaspac, and Adrian de Ubago.  All with golden voices, and engaging acting talents.  Watch the show and be moved by their refreshing performances.