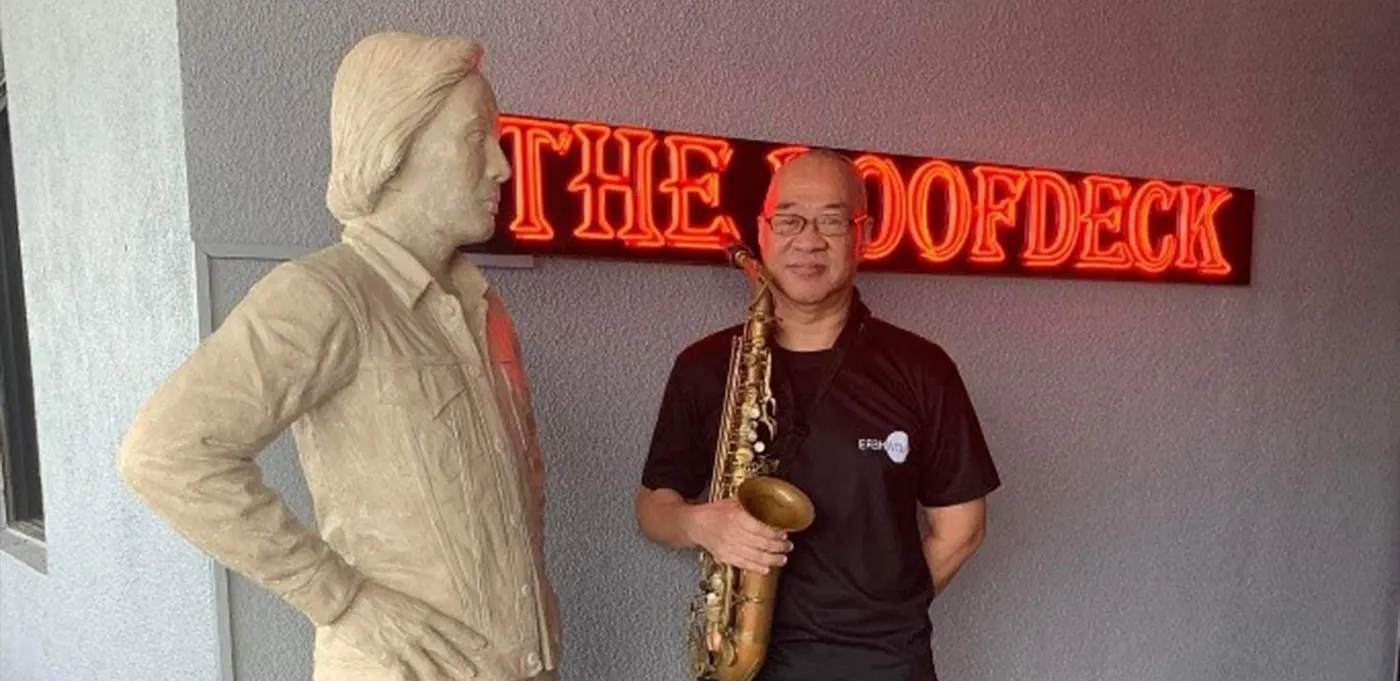 Foremost saxophonist Tots Tolentino performed live, at Behn Cervantes The Roofdeck, last November 12, 2021.  He rendered the most moving of songs, which is almost akin to a Philippine anthem, "Bayan Ko."  His sound has been described by critics as" passionate and energetic" as well as "articulate and authoritative."
Tots' first inspiration was American jazz legend Charlie Parker who influenced the development of bebop, the fast tempo, virtuosic jazz technique.
Tots studied flute under Prof. Eric Barcelo at the University of the Philippines Conservatory of Music.  He continued his studies on soprano, alto and tenor saxophones under Joseph Viola at the Berklee College of Music in Boston, Massachusetts, graduating magna cum laude.
He released three albums between 1990 and 1993: namely; Tots Tolentino (1990), Inah (1991) and Color Real (1993) which highlight his saxophone skills.
His passion for music and specifically Filipino music, and concern for the plight of musicians drove him to meet with like-minded individuals to form the organization called the Asosasyon ng Musikong Pilipino (Association of Filipino Musicians) to address the welfare of Filipino musicians.
Tots is also a mentor and educator.  Tots has been mentoring old and new musicians with basic lessons such as music theory to musicality and musical expression.  He was a member of the faculty of the University of Santo Tomas Conservatory of Music for many years and was conductor of the UST Jazz Ensemble.
Watch him perform at the Erehwon Films Youtube channel