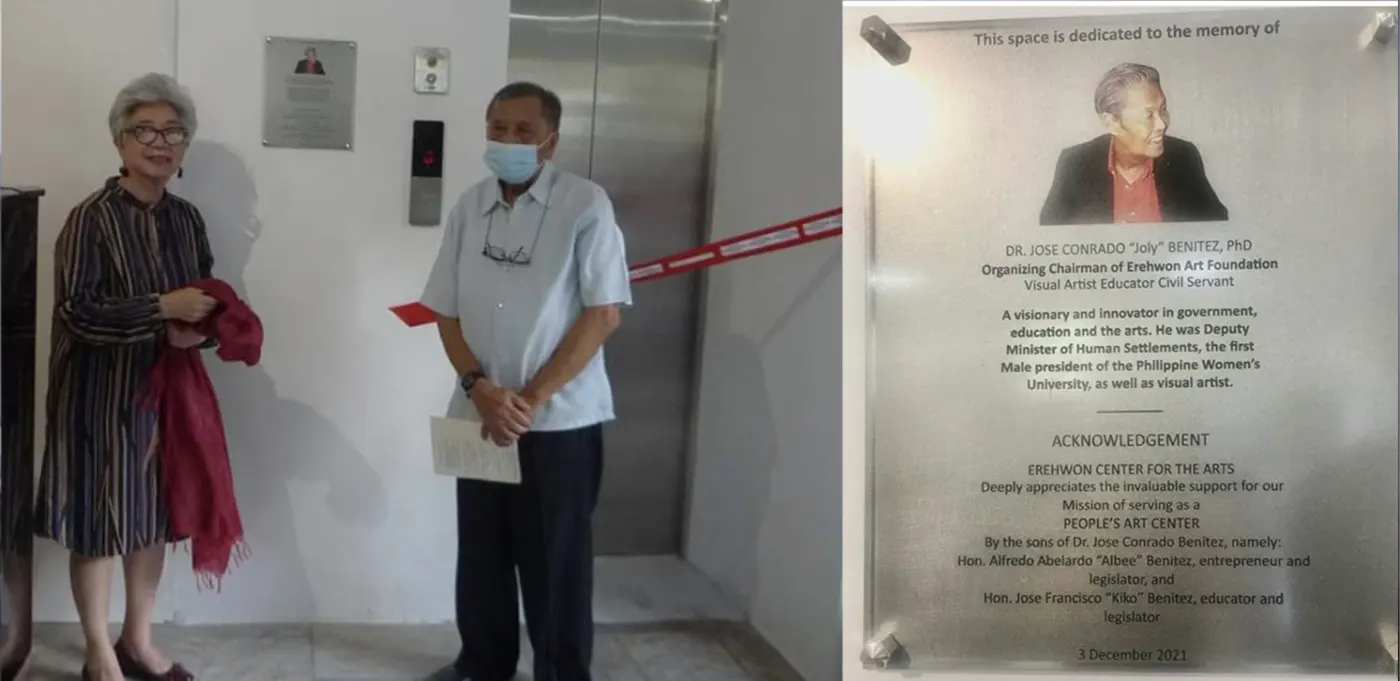 Publicist Neny Regino and former Ministry of Human Settlements official Jose Cabazor unveil the steel marker honoring the late Jose Conrado "Joly" Benitez, who was a co-organizer and the first chairman of Erehwon Art Foundation.
Erehwon Center for the Arts began its welcome for its second decade of operations by honoring those who have played significant roles in its past.  Its first Foundation chairman, the late Jose Conrado "Joly" Benitez, will be perpetually remembered for his key accomplishments through a steel marker at the Center's lobby.   Joly's first and, at the same time, his last public art exhibit marked Erehwon's very first public event nine years ago, last February 2013.
The steel marker was unveiled by his former colleagues at the Ministry of Human Settlements, Jose P. Cabazor and Ms. Neny Regino.  It is installed by the new scenic elevator which had its blessing and first run during this event.  The all-glass elevator significantly improves accessibility to the upper floors of the center, especially for senior citizens and the physically challenged.