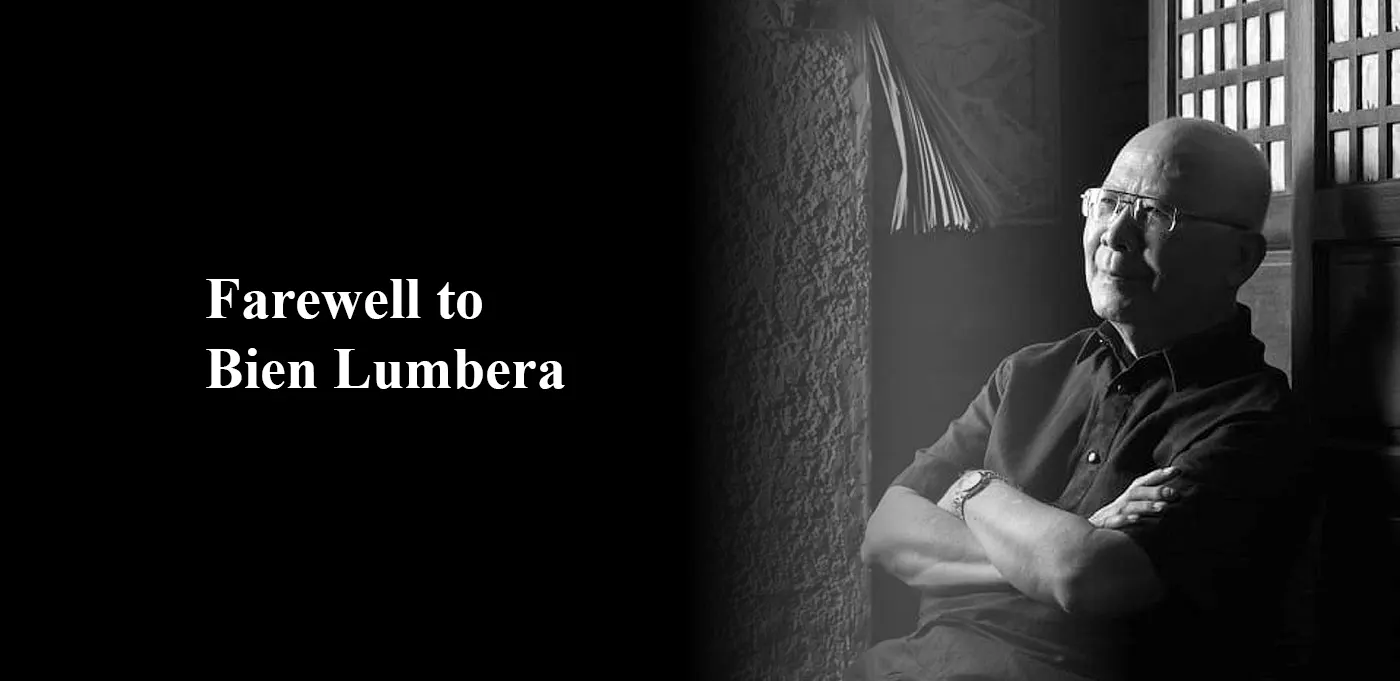 Erehwon bids its fond farewell to National Artist for Literature Bienvenido "Bien" Lumbera, who has left an indelible legacy as a poet, librettist, dramatist, and critic.  Our Center is honored by his guesting at our art events.  Lumbera was proclaimed a National Artist in 2006, with the citation pointing out that "as a poet, he introduced to Tagalog literature what is now known as Bagay poetry, a landmark aesthetic tendency that has helped to change the vernacular poetic tradition."
Lumbera passed away on September 28, 2021.  He was 89 years old.
Among his best-known works were "Likhang Dila, Likhang Diwa," a collection of poems in Filipino and English (1993); "Balaybay, Mga Tulang Lunot at Manibalang" (2002); and "Sa Sariling Bayan, Apat na Dulang May Musika" (2004). He also wrote the libretto for the rock opera ballets, "Tales of the Manuvu," and "Rama Hari," for Ballet Philippines.
He taught literature, creative writing, and Philippine Studies in various universities in the Philippines, and was Professor Emeritus at the Department of Filipino and Philippine Literature in UP Diliman.
The Director's Guild of the Philippines called Dr. Lumbera, "not only a man of the arts, he was truly a man of the people."